Sample Letter #1
I want the world to know that there is no one out there more precious than you. You really have completed my life by giving me a second chance. Now I don't have to ever wonder if you are getting mistreated by nasty girlfriends because I'm now comforted to know that I am the only one who will take care of your every need from here on out.
My life has changed drastically with your presence. I long to have children of our own, and I know that you will be a wonderful father. I love you more than I ever have before. Your love is heaven for me. I need nothing else in the world as long as I have your love. You have shown in so many ways how you feel towards me. I am honored to be spending Valentine's Day with you, especially since we have missed the last eight years together. Thank you for giving me a piece of heaven. My dream has come true and I thank you for all these wonderful gifts. You are the best, and I will continue to give you all my love.
Related Articles
Related Resources
Still can't find the right words for your second chance letter?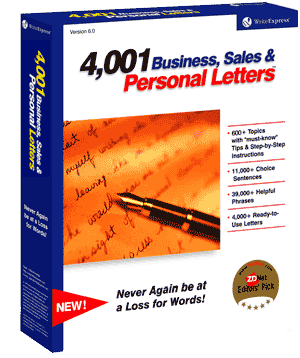 You will with our 500 letter-writing tutorials!
Find the second chance letter that fits your needs and copy it directly into Microsoft Word or your favorite word processor.
Or let our 500 letter-writing tutorials guide you step-by-step through the writing process, suggesting sample phrases and sentences for each writing step. In minutes, you can write an effective second chance letter.
Print your second chance letter and send it!