Tips
This letter or memorandum informs participants of the date, time, and place of an expected meeting, and indicates what the agenda will be.
Steps
1

. Identify the meeting, and communicate the essential information: day, date, time, and location.
Sentences
We will hold our monthly advisory council meeting Thursday, May 15, from 2:00 to 3:30 in the conference room.
It's time again for our coordination meeting. We will meet Friday, May 16, at noon. Feel free to bring a lunch.
We will hold the weekly planning meeting in John's office at the usual time on Friday.
We have postponed our mentoring meeting until next Wednesday, May 17, when we will convene in the cafeteria at 5:00 p.m.
We will hold our department meeting this month on Friday, May 18, at 4:00 p.m.
Phrases
bring along a brown bag lunch
don't miss our next meeting on
don't miss this informative session
early this month, on
has been postponed until
has been scheduled for
it's time again for our
light refreshments will be served
lunch will be provided
mark your calendars
one hour later than usual
our next meeting is scheduled for
our follow-up meeting will
plan to attend
planning meeting will be
please note the change in venue
the monthly meeting of the
will convene in the
will hold a staff meeting on
will meet on
2

. Provide a list of items to be discussed (an agenda), either on the same page or attached. If the number of items does not deserve a list, mention them in the text.
Sentences
Time permitting, we need to discuss the following:<br />- last month's audits<br />- alumni responses<br />- conference travel plans<br />- new equipment purchases<br />- job applicants<br />- spring retreat
We will devote this meeting to conference planning and new equipment purchases.
Please come prepared to discuss our recent job applicants. You may review their resumes in the personnel office.
This will be an open meeting, so this is your opportunity to set the agenda.
We will be going over the sales reports for the last quarter.
Phrases
a round-table discussion
am looking forward to
any questions or concerns
free exchange of ideas
goals and objectives
if you want to add anything to the agenda
if you are unable to attend
in recognition of your commitment to
light refreshments will be served
mark your calendar
need to discuss
needs or recommendations
opportunity to discuss
our objective is to agree on
plan to attend
please come prepared to
please let me know if
please bring the following to the
preliminary agenda is enclosed
send a representative from your department
the attached agenda
to discuss any concerns you might have
will go over the
will devote this meeting to
will review the
will explain the proposed
your input is valuable
Related Articles
Related Resources
Still can't find the right words for your announcement letter?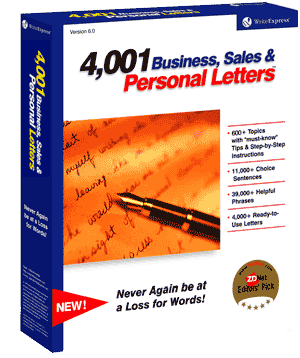 You will with our 500 letter-writing tutorials!
Find the announcement letter that fits your needs and copy it directly into Microsoft Word or your favorite word processor.
Or let our 500 letter-writing tutorials guide you step-by-step through the writing process, suggesting sample phrases and sentences for each writing step. In minutes, you can write an effective announcement letter.
Print your announcement letter and send it!