Tips
Since employees need to get this information without extensive reading, it is best to present it either in a diagram or in a list.
Steps
1

. Choose the best way to present the information so employees can understand it without reading a lot of text.
Sentences
We will follow the schedule below for the holiday season. An X indicates a work day. Please mark your calendars (For this example, create a row of holiday dates, a column of employee names, and mark an X in the cell when the employee should work).
Monday: John Doe, Jane Doe<br /> Tuesday: John Doe, Robert Jones<br />Wednesday: Eric Doe, Jane Doe, Robert Jones<br /> Thursday: Robert Jones, Jane Doe<br /> Friday: Jane Doe
The following will be paid holidays for all employees this year:
New Year's day January 1<br />Martin Luther King's Birthday January 16<br />Presidents' Day February 20<br />Memorial Day May 29<br />Fourth of July July 4<br />Labor Day September 4<br />Columbus Day October 9<br />Thanksgiving November 23<br />Day after Thanksgiving November 24<br />Christmas Eve December 24<br />Christmas Day December 25
Phrases
be sure to
following will be paid holidays
holiday work schedule
make a note of the following dates
mark your calendars
please check the schedule to
schedule of paid holidays
will follow the schedule below
2

. Add any additional comments deemed appropriate or needful.
Sentences
Any changes to this schedule must be coordinated with John Doe.
We feel that this schedule should give us adequate coverage during the holidays.
If you are unable to meet this schedule, you are responsible to find your own replacement.
In addition, each employee is eligible for two personal holidays to be taken at his or her discretion. These days are in addition to regular vacation time, but you must take them in this calendar year.
We are fortunate to have a liberal holiday and vacation policy.
In some cases it is possible to work on a holiday at time-and-a-half, and take off another day. If you would like to arrange your time off that way, please coordinate it with your supervisor.
Phrases
cannot compensate for absenteeism
coordinate changes with
each work as few holidays as possible
final schedule will be posted
made the schedule as fair as possible
may work on an extra holiday in exchange for
may volunteer to work extra holidays
minimal staffing on holidays
must be arranged well in advance
not yet determined
paid time-and-a-half on holidays
possible to exchange holiday time for
preliminary schedule subject to adjustment
rely on you to be on the job on
responsible for finding a replacement
should give us adequate coverage
unable to meet this schedule
will make adjustments wherever possible
wish to make a change, please speak to
Related Articles
Related Resources
Still can't find the right words for your announcement letter?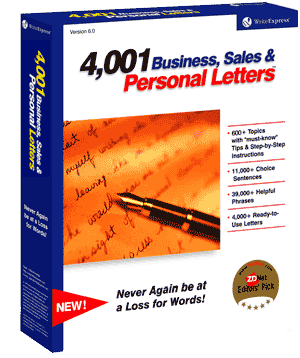 You will with our 500 letter-writing tutorials!
Find the announcement letter that fits your needs and copy it directly into Microsoft Word or your favorite word processor.
Or let our 500 letter-writing tutorials guide you step-by-step through the writing process, suggesting sample phrases and sentences for each writing step. In minutes, you can write an effective announcement letter.
Print your announcement letter and send it!