Tips
Make this announcement as soon as possible. Its timeliness and sensitivity are as important as the words you use in conveying the message. It need not be lengthy to be appropriate.
Steps
1

. Make the announcement in a direct yet respectful way.
Sentences
I am very sorry to inform you that John Doe passed away last night at his home in Springfield.
I have just learned that John Doe was among the passengers in the plane that crashed at the Springfield airport last night. Doctors confirmed his death at 7:00 a.m. this morning.
At 6:35 p.m. yesterday we all lost a special friend when Jane Doe was fatally injured in an automobile accident on Highway 80.
Our hearts go out to John Doe, whose mother passed away on Saturday after an extended illness.
I am sure you will join with me in deeply felt sympathy for Jane and John Doe who lost their premature baby last night.
Phrases
all lost a special friend when
am very sorry to inform you
are sad to announce that
are sorry to tell you
deeply felt sympathy to
did not survive
died suddenly
has succumbed to
have just learned that
hearts go out to
it is with deep regret that
join with me in
may have heard that
multiple health problems
passed away on
passed away after a short illness
received very sad news concerning
unexpectedly passed away
was fatally injured in
was among the passengers
2

. Give a personal expression of concern and sympathy.
Sentences
Those of you who were close to John know of the valiant struggle he waged during these past months. We will miss him sorely in our personnel division and I, for one, will miss his good humor.
I know this comes as a shock to everyone. Our prayers go out to his wife, Jane, who has been such a wonderful support for him. Now is the time for us to support her.
Her positive attitude and desire to be of service to others, even during her darkest hours, has touched us all. Our best wishes and love to John and his family during this difficult time.
It is especially hard when lives have been filled with so much anticipation and planning. I am sure you feel the same sympathy and love for Jane and John that I do at this difficult time.
Phrases
best wishes and love
comes as a shock
comfort the grieving family
desire to be of service
especially hard to see
hard to believe that
has made a significant contribution to
has never let us down
has touched us all
her darkest hours
his positive attitude
loss will be deeply felt
maintained a cheerful outlook
struggle with her illness
support the family during this sad time
this difficult time
those of you who were close to
thoughts go out to
tragedy of his illness
tragic circumstances
valiant struggle she waged
will miss his
will be sorely missed
3

. Add information that friends will need to know.
Sentences
His funeral will be held at the Springfield Mortuary at 10:00 a.m. on Monday. Friends may call Sunday evening from 7:00 to 9:00 and one hour before the service on Monday. In lieu of flowers, the family requests that donations be made to the United Way.
Jane has asked that any contributions in John's memory be given to the Springfield Children's Hospital, where their own child received life-saving care. A memorial service will be held Thursday at 3:00 p.m. at the Springfield Mortuary. Our offices will close at 2:30 p.m. on that day.
John's wake will be held tomorrow evening at Springfield Funeral Home. The company has already arranged for flowers to be sent on your behalf.
A funeral service will be held at the Springfield Center Church at 2:00 p.m. tomorrow. Friends may be excused from work to attend.
Little Joshua will join his grandparents in the family plot in Springfield. A graveside service will be held for family members.
Phrases
a funeral service will be
attend the memorial services
donations may be sent to
family has requested
family would appreciate
flowers sent from the department
friends may call
funeral will be private
funeral will be held
graveside service
have arranged for flowers
in lieu of flowers
instead of flowers
may be excused from work
memorial service will be held
office will be closed
services will be held at
those who choose can
viewing will be
wake will be held
will close for the memorial service
wishing to contribute to
Related Articles
Related Resources
Still can't find the right words for your announcement letter?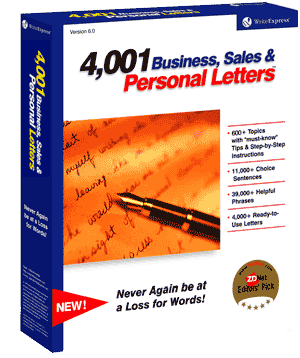 You will with our 500 letter-writing tutorials!
Find the announcement letter that fits your needs and copy it directly into Microsoft Word or your favorite word processor.
Or let our 500 letter-writing tutorials guide you step-by-step through the writing process, suggesting sample phrases and sentences for each writing step. In minutes, you can write an effective announcement letter.
Print your announcement letter and send it!