Tips
This is a considerate gesture to let other employees know the status of a co-worker who is absent from work. Care should be taken to not disclose information that the ill employee would want to keep private. It can also be an appeal for needed cooperation or effort during this time.
Steps
1

. Simply inform the employees of their co-worker's illness.
Sentences
In case you were not aware, Jane Doe has been hospitalized with an acute case of pneumonia.
I am sorry to report that John Doe has been hospitalized.
I guess our picnic last Saturday was too much for John. He suffered a sprained back when he slid into home plate, and the doctor has prescribed bed rest for several days.
I thought you should know that John suffered a mild heart attack over the weekend.
Jane Doe was admitted to the Springfield hospital for observation after experiencing chest pains during our meeting this morning.
Phrases
after collapsing at work
as you may already be aware
had emergency surgery
has been placed on strict bed rest
has been hospitalized with
has been taken ill
has been seriously injured in
has been admitted to
illness has recurred
in case you were not aware
is in the hospital
complications with her pregnancy
sorry to report that
sorry to announce that
sorry to inform you that
suffering from
thought you ought to know that
was injured in
was taken to the hospital
with an acute case of
2

. Add appropriate details without disclosing information that the ill person would want to keep private.
Sentences
It appears that she will be away from the office for at least four weeks. She is pleased to receive visitors, but long visits are inappropriate at this time.
We anticipate that he will be in the hospital for two weeks and will spend a month recuperating at home. A get-well card is circulating in case you would like to write him a personalized greeting.
Back injuries require serious attention, so we hope John will take care of himself and return to us soon with his usual energy.<br />I think it would lift his spirits to receive notes and cards.
He is in the Springfield Central Hospital, and I think he would appreciate cards and notes from his friends. I don't think he is ready for personal visits yet.
Initial tests are encouraging, and doctors suggest that she will be able to return to work in a day or two.
Phrases
anticipate that
asked that you do not send flowers
finds long visits very tiring
get-well card is circulating
have every hope of full recovery
illness will be a long one
initial tests are encouraging
is recovering from surgery
it appears that
let you know when
lift her spirits
likely to be out for some months
likely to be protracted
look forward to her return
not ready for personal visits
please keep your visits short
pleased to receive visitors
recuperate at home
when she can receive visitors
will be away from the office for
will know more in a few days' time
will be unable to work for
will be in the hospital for
would enjoy seeing visitors
would appreciate notes and cards
3

. Ask for support to cover for the person until he or she returns.
Sentences
We will miss her energy, but if we all pitch in and share a part of her load, we can manage until she gets back.
In the meantime we will have some temporary help, but we will still have to pull together to make our deadlines.
Until he returns, I trust that you can share some of his duties. John would be very appreciative.
I realize that we need his help on the new project, but we will have to do our best without him for a period of time. We will have to consider some readjustments next week.
I would appreciate it if her assistants could monitor her major accounts until she returns.
Phrases
all pitch in to help
consult with his assistant
do what he can from his bed
do our best without her
has suggested that we replace her
has invited you to call her with questions
manage until he gets back
miss her substantial contribution
need her help on
projects will be distributed among
take your questions
take over some of his duties
to make our deadlines
will be filling in for her
will have some temporary help
will have to pull together
will have to hire a replacement
make some adjustments
monitor her major accounts
start searching for a replacement
Related Articles
Related Resources
Still can't find the right words for your announcement letter?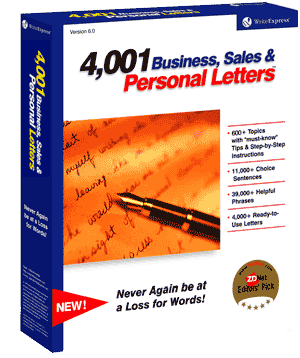 You will with our 500 letter-writing tutorials!
Find the announcement letter that fits your needs and copy it directly into Microsoft Word or your favorite word processor.
Or let our 500 letter-writing tutorials guide you step-by-step through the writing process, suggesting sample phrases and sentences for each writing step. In minutes, you can write an effective announcement letter.
Print your announcement letter and send it!