Tips
This letter is warm and very informal, and shares your personal feelings about the event. Although you may give some specific information such as dates and times, do it in a conversational tone. See also "Announce an engagement with an invitation," and "Announce an engagement in a newspaper."
Steps
1

. Make the announcement, along with any personal comments that your friends or family may associate with your particular case.
Sentences
Well, it finally happened, even though Mom and Dad were beginning to lose hope. That's right, I'm engaged!
A funny thing happened on the way to graduate school. I got engaged!
I didn't think I would be writing a letter like this for a long time, but here it is. I'm excited to tell everyone that John and I are engaged to be married in June.
Believe it or not, I am actually going to get married. At 11:45 last night we were officially engaged. I know that this comes as news to all of you, but Jane and I have been seeing each other for several months since we both left home for college.
Miracles never cease! Just when most of my family had given up on me, Jane came into my life. What a difference she has made! We have decided to make it official, so we hereby announce our engagement. We plan to be married on June 15.
Phrases
actually going to get married
am engaged
am excited to tell everyone that
are engaged to be married next
are now officially engaged
before we make a formal announcement
believe it or not
comes as a surprise
decided to make it official
guaranteed to surprise you
have an announcement to make
have decided to get married
most of the family had given up on
plan to be married
probably comes as no surprise
sit down before you read this
surprised me with a ring
took our time about making up our minds
want to share the good news
want to let you know
want you to know the good news
wanted you to be among the first to know
have finally named the day
2

. Share any events or details that led to the engagement.
Sentences
Although we had been good friends for a long time, it wasn't until we were away at the university that we realized how much we wanted to be together. One date led to another, and by Christmas we were making plans.
You won't believe this, but we met on a blind date. You know I never go on blind dates, but I relented one Saturday night, and now I am a great advocate of them. Jane is terrific! I hope you can meet her soon.
You might say my "knight in shining armor" came on the scene. Actually, John rode his horse into our picnic area and made quite a scene. We had a delightful talk, and things just seemed to click. We have been dating steadily since that day.
Jane and I had a chemistry lab together last semester. I guess all those hours of working together created a little chemistry of its own. We hope to put the whole mixture together with a wedding this summer.
When my brother, Eric, returned from Norway, he brought a friend by the name of Robert with him. In spite of Eric's big brother tendencies, he thought it was okay for Robert to take me out. It didn't take long before we realized this was going to be more than a passing friendship. We are making plans for a June wedding.
Phrases
all those hours of working together
both love to
can sit and talk for hours
first met at
good friends for a long time
have been dating steadily since
have been seeing each other steadily
hope you can meet her soon
it seemed like fate
knight in shining armor
looking forward to your meeting her
love at first sight
met while I was dating his friend
met on a blind date
more than just a passing friendship
one date led to another
share a common interest in
started making plans
things just seemed to click
want to be together
3

. Explain relevant dates or events that you would like the reader to remember.
Sentences
We hope you will be able to join us on the evening of June 15 when we will be married in the Springfield Church. This is the same place where Mom and Dad were married 30 years ago.
Beth insists that I tell you to mark your calendar for June 5, when she will be hosting a bridal shower. Her invitations will follow.
Invitations to the wedding will be forthcoming, but we wanted to let you know early, so you could plan better. We hope you will be able to join us for the wedding on June 15, and the reception afterwards.
John's parents are flying in from Madrid to spend the month of July with his sister. The timing is great, because we are planning a July wedding. Then we will be off to new jobs in Kansas.
Since Eric will finish his MA degree in August and enter the Air Force in October, we feel that a September wedding would work best. Springfield is very pleasant at that time of year, and we plan to have an outdoor wedding at the Doe gazebo.
Please circle June 15 on your calendar for the wedding! We hope you will be able to join us.
Phrases
a formal invitation will be
a formal wedding
after she graduates from
and the reception afterwards
as soon as we have set the date
have an outdoor wedding at
have not set an exact date yet
hope you will be able to join us
just beginning to make arrangements
know I can count on you to
look forward to seeing you
make your plane reservations
mark your calendar
planning to be married in
please plan to come stay awhile before
please circle December 15 on your calendar
timing couldn't be better, as
wanted to let you know early
are planning on
will be moving to
will be hosting a
will be married on the
4

. Close with a personal comment about your new status.
Sentences
I'm having a hard time concentrating on school work, but I guess that's natural. Fortunately, I don't have a heavy workload this semester.
My family seems to love John as much as I do. When we visit, he already seems to be one of the family.
I know Mom has been wondering whether this day would ever come. I'm very happy that my brother and Jane have hit it off so well. They share a lot of the same academic interests in the Middle East.
I'm finding all the wedding plans a little unnerving, but John has been very patient and understanding.
I know that Mom feels that I am too young to get married, but I have to remind her that she was six months younger than I am now when she married Dad. Funny how perspectives change.
Phrases
agreed to a six-month engagement
already one of the family
am sure that we'll be very happy
bought me a beautiful ring
Dad really seems to like him
family seems to love
feels I am a little young to get married
finding all the plans a little unnerving
hard to imagine myself being married
have hit it off very well
her mother is a dear
like a dream come true
like a storybook romance
love him very much
my parents are thrilled
right now it's hard to concentrate on
tend to be a worrier
will write our own vows
wish that we could simply elope
wondering whether this day will ever come
you will love her as much as I do
Related Articles
Related Resources
Still can't find the right words for your announcement letter?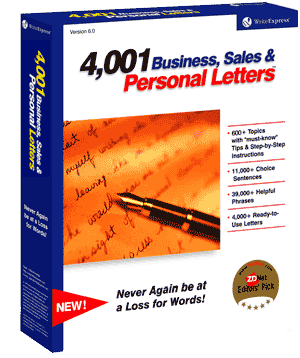 You will with our 500 letter-writing tutorials!
Find the announcement letter that fits your needs and copy it directly into Microsoft Word or your favorite word processor.
Or let our 500 letter-writing tutorials guide you step-by-step through the writing process, suggesting sample phrases and sentences for each writing step. In minutes, you can write an effective announcement letter.
Print your announcement letter and send it!