Tips
The obituary appearing in a newspaper will be more formal than an announcement to family or friends. It contains specific biographical data about the deceased and information that those wishing to pay respects will need. Since the need for the information is immediate, you should either deliver the information to the newspaper in person or read it to the appropriate person over the telephone.
Steps
1

. Include the following information:
Sentences
Complete name of the deceased<br />Date and place of birth<br />Parents's names<br />Age at time of death<br />Place of residence<br />Date of death<br />Place of death<br />Civic or religious affiliations<br />Personal or career information<br />Names, relationships, and home towns of survivors<br />Names of immediate family who preceded the deceased in death<br />An indication of whether the services are private or open to friends and relatives.<br />If flowers are not wanted, a statement e.g., "Please omit flowers" or "Contributions to (name of recipient) preferred in place of flowers."<br />Date and place of services, viewings, and interment
Phrases
a service will be held
after a long illness
burial will be
contributions may be made in the name of the deceased
enjoyed performing
fatally injured
following a brief illness
friends may call
friends may pay their respects from
funeral services will be held
graduated from
graveside service
heroic battle with
in lieu of flowers
interment will be
is survived by
memorial contributions may be made to
memorial services will be held
passed away
preceded in death by
private memorial service
retired from
served his country during the
services will be held
significant contribution
was a talented
was a member of
well known for
will be sorely missed
Related Articles
Related Resources
Still can't find the right words for your announcement letter?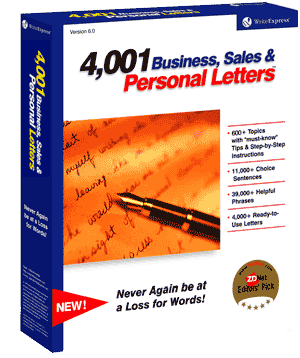 You will with our 500 letter-writing tutorials!
Find the announcement letter that fits your needs and copy it directly into Microsoft Word or your favorite word processor.
Or let our 500 letter-writing tutorials guide you step-by-step through the writing process, suggesting sample phrases and sentences for each writing step. In minutes, you can write an effective announcement letter.
Print your announcement letter and send it!