Tips
Normally, one should apologize on one's own behalf; however, if you are in some way responsible for the offender's behavior--as a parent or youth leader, for example--you may write an apology, even though the offender also writes one. Write this letter as soon as possible after the incident.
Steps
1

. Begin with a straightforward apology that refers to the offense.
Sentences
On behalf of Doe University, I apologize for the animal carcass that some of our students left in your driveway last night.
John, I am sorry that the security guard did not recognize you and prevented your entrance when you came to the plant.
I am very sorry that my daughter caused the death of your cat.
I would like to apologize for the graffiti my son spray-painted on your garage door. John will offer his own apology in person.
I apologize that my Cub Scout pack damaged the Indian display in your museum.
Phrases
apologize for his behavior
apologize on behalf of
believe an apology is in order for
do not tolerate such behavior in our
feel a shared responsibility to apologize
feel there is no excuse for
feel bad that
offensive behavior saddened us
on behalf of the university, I apologize for
please accept my personal apology for
rest assured that we do not
since I am his supervisor, I feel
sorry he gave you trouble
sorry that my daughter caused
want you to know that we are upset that
would like to add my apology
would like to apologize for
2

. Acknowledge the reader's frustration.
Sentences
I know this incident must have caused you great inconvenience, and you are thoroughly justified in being upset.
I realize you work hard to maintain an extensive collection.
Thank you for the way you handled the incident at the time. You showed remarkable restraint in quietly asking us to leave.
I know that it is frustrating to know that you have a right to be somewhere, but security personnel, following the prescribed protocol, hinder your efforts. Again, I apologize.
I understand that such inconveniences can be very frustrating. Thank you for your patience.
I know how your family must feel. Our dog, Rusty, had to be put to sleep a few months ago. It was a grave loss for the entire family. Our kids loved your cat, Missy, and she was a friendly, familiar feature in the neighborhood.
I can imagine how upset you must have been, so I am grateful for the self-restraint you showed after the incident.
Phrases
after all you had done to
are thoroughly justified in being upset
can imagine how upset you must have been
deeply sorry to have caused you
don't blame you for feeling
grateful for the self-restraint you showed
have admirable self-restraint
it is frustrating to know that
know how your family must feel
must have been extremely frustrating to
must be extremely disappointed in
must be very angry with
realize you work hard to
realize that this incident caused
showed remarkable restraint
spent a lot of time
sure this caused you great inconvenience
thoroughly justified in being very upset
understand that such inconveniences can be very frustrating
understand your displeasure with
very kind in the face of
were very kind in spite of
work hard to maintain a first rate
would try anyone's patience
wouldn't blame you for
3

. Mention any specific steps taken to correct the problem. End with a positive statement, and offer some form of compensation or restitution, if appropriate.
Sentences
I realize this small gesture can in no way replace your loss, but please accept these flowers as a token of our regret and the high esteem in which we hold you and your family.
The board has placed the fraternity responsible for this prank on probation. In order to make amends, they must first pay the bill. If they do not contact you in a few days, please let me know at 555-5555.
I have told John that he will have to repaint your garage door himself, and we will deduct the costs for paint and supplies from his allowance. This will be a good learning experience for him. Let me assure you that John's vandalism did not come from any ill will toward you or your family.
I have taken up this matter with John, and he has assured me that he will not repeat his behavior.
At last night's pack meeting we discussed what happened, and the boys were all very sorry for what they had done. I know that some of the artifacts are unique and irreplaceable, and that keeping up a museum is costly. Please accept our $50 donation of toward the upkeep of the museum. The boys agreed that we should forego our fishing trip next month and contribute the dues.
In your letter you mentioned that you are a fan of university athletics. Please accept these free tickets to Doe University's home football game next Saturday as compensation for your inconvenience.
Let's reschedule for next Wednesday. This time I will pick you up myself, and we will come to the plant together.
Phrases
although it will not be exactly the same
as compensation for
assist in the rebuilding of
compensate you for the loss of
feel that I must
has taken up this matter with
has put that amount in this envelope
has agreed to pay the bill
has contacted his insurance company to
hope to continue our good relationship
pay the bill you received from the
please accept a donation
please accept this gift
taken up the matter with
want to make restitution
wants to pay for the damages
wants to make everything right
will be a worthwhile lesson
will get an estimate of the cost
will repair it myself
will not feel good about it until I have
will personally take care of
will speak to you next week to determine
will work every Saturday morning until
willing to do whatever is necessary to
wish to make amends
Related Articles
Related Resources
Still can't find the right words for your apology letter?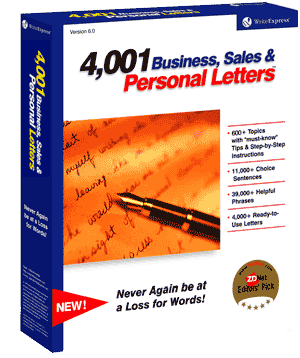 You will with our 500 letter-writing tutorials!
Find the apology letter that fits your needs and copy it directly into Microsoft Word or your favorite word processor.
Or let our 500 letter-writing tutorials guide you step-by-step through the writing process, suggesting sample phrases and sentences for each writing step. In minutes, you can write an effective apology letter.
Print your apology letter and send it!