Tips
When canceling or postponing an appointment, be polite and concise. There is usually no need for a lengthy explanation.
Steps
1

. Tell the reader why you must cancel or postpone the appointment. Be sure to identify the particular appointment by date, time, and place.
Sentences
I regret having to cancel our appointment for next Tuesday, but my daughter is scheduled for surgery that day.
I am afraid I must postpone our April 24 meeting at the Hotel Doe. I have been asked to clear my schedule that day for an urgent meeting.
Unfortunately, I cannot keep our September 6 appointment. I have been reassigned and my new project will take me out of the country for that week.
We must reschedule the May 17 board meeting. We were unaware of the regional conference on that day.
I appreciate your dinner invitation for February 9, but I will have to take a rain check on it. I had forgotten that I will be out of town on business.
I regret that will not be ready to meet with you on June 3, as we planned.
Phrases
am sorry to say that
am obliged to cancel
an unexpected complication has arisen
as we had planned
because of unforeseen difficulties
didn't realize that
find it necessary to
have been asked to
have to cancel our
necessitates a delay
need to postpone
on that day
regret that I will be unable to
regret having to cancel
suggest that we postpone our
unavailable at that time
unfortunately slipped my mind
was unaware that
will have to reschedule
will take me out of the country
will not be in a position to
will be unable to
will prevent me from
will not be ready to
will be out of town
will have to take a rain check
won't be able to keep
would hate to waste your time
would it be possible to postpone
2

. If you wish to reschedule, propose a new time and/or place, or invite the reader to get in touch with you.
Sentences
I will be in town in November and will call to schedule another appointment.
If convenient for you, I could reschedule our appointment for the same place on November 21, at 3:00 p.m.
I would still like to meet with you. Please call me so we can set up a new time.
Would it be okay to meet the next day at the same time and place?
When I have a better idea about the status of the project, I will call you to reschedule the presentation. You can expect my call within two weeks.
Please get in touch with me at the end of July to reschedule our meeting.
Phrases
arrange another meeting after
call next week and reschedule
can we change the time to
contact me again next
could reschedule for
could you give me a call
give me a call
if convenient for you
if you would still like to
if it is possible for you
let me know if
let's plan for later that same week
please get in touch with me
please note that
please mark your calendars
same time and place a week later
see if we can work out
set up another appointment
set up a new time
should be back by
unable to meet with you until
when I have further information
when the situation changes
will get back to you
will call you when I
would you be so kind as to
would it be okay to
would be happy to reschedule
would Monday work for you
would still like to meet with you
would it be convenient for you to meet me on
3

. Close on a positive note.
Sentences
I look forward to meeting with you.
We look forward to meeting you and learning more about your proposed project.
I am very sorry for any inconvenience this may cause you, and I look forward to hearing from you.
I apologize for the short notice, and hope we can get together soon.
Again, we apologize for this change of plans, and look forward to hearing from you.
Phrases
am still interested in
appreciate your cooperation
do apologize for
for this inconvenience
for your understanding
for your patience
for this change of plans
for the inconvenience
hope you will forgive me for
look forward to
meet at your convenience
sorry about the change in plans
thank you for
to seeing you soon
to meeting with you
to hearing from you
to learning more about
to establishing a
value the opportunity to
will do my best to
Related Articles
Related Resources
Still can't find the right words for your appointment letter?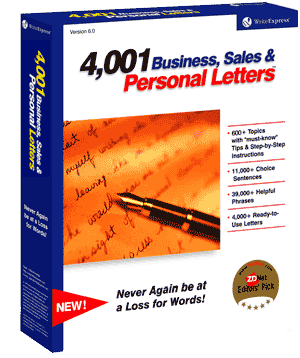 You will with our 500 letter-writing tutorials!
Find the appointment letter that fits your needs and copy it directly into Microsoft Word or your favorite word processor.
Or let our 500 letter-writing tutorials guide you step-by-step through the writing process, suggesting sample phrases and sentences for each writing step. In minutes, you can write an effective appointment letter.
Print your appointment letter and send it!