Tips
There is no need to go into great detail about why the wedding is off. When possible, give the guests ample notice, especially those who have to travel long distances.
Steps
1

. State directly that the wedding is canceled.
Sentences
Our daughter's wedding, scheduled for July 16, has unfortunately been canceled.
We regret to inform you that the wedding of our daughter, Jane, to Eric Doe has been canceled.
Dr. and Mrs. John Doe<br />are obliged to cancel the invitations<br />to the wedding of their daughter<br />Jane<br />to<br />Mr. Robert Johnson
Thank you very much for the wedding gift you sent. It was very thoughtful of you. Unfortunately, I must return it because the wedding has been canceled.
I appreciate the check you sent me in the mail, but I must return it. John and I have called off our wedding.
This may come as a surprise, but the wedding train has once again been derailed. Just when we thought we had everything in order--chaos.
Phrases
after careful consideration we
are obliged to cancel the invitations to the wedding of
at least for now we
have agreed to cancel our marriage
have decided to cancel our wedding
have decided not to get married at this time
have canceled their wedding
have postponed our wedding indefinitely
it is with regret that we announce that
must cancel the invitations to our daughter's wedding
regret to inform you that the marriage between
regret to inform you of the cancellation of
thank you for the gift, but I must return it since
the marriage will not take place
the wedding is off
the wedding has been canceled
there will be no wedding
will not be getting married
have decided to cancel
2

. Although unnecessary, you may offer a brief explanation to certain friends.
Sentences
There are several issues we feel we need to work through before we make that kind of commitment.
They feel they are not ready to make such a weighty commitment.
Both of us believe that there are things that we ought to do in our lives before we commit to marriage.
We have become unsure of making such a serious commitment and have decided to take some time to reconsider.
They feel that they would be more comfortable taking some time to get to know one another a little better.
Phrases
as the pressure of the wedding plans began to grow
before we commit ourselves
caused us to reconsider
decided to take some more time to
feel they are not ready to
felt we were rushing an important decision
have been having some serious doubts
make that kind of a commitment
most important decision we will ever make
need to take more time to
not sure that we are right for each other
prefer to take more time to
problems we thought we could solve with love
realized that our love was not strong enough to
several issues we need to work through
the stress of the last few months has made us
things we ought to do in our lives before
to get to know each other better
to think about such an important decision
to make such an serious commitment
unsure about making such a serious commitment
3

. Apologize for any inconvenience, and close on a positive note.
Sentences
We are sorry for any inconvenience this may have caused.
Thanks again for your support. There is a possibility that the wedding will still take place.
We know this will upset your plans. If you still want to come and stay with us for a few days, you are certainly welcome.
Thank you for all your support. We hope we can write better news soon.
We appreciate your understanding at this difficult time.
We do apologize for any inconvenience.
Phrases
apologize for the inconvenience we have caused you
appreciate all your kindness to us
appreciate your support
appreciate your understanding
hope to have better news for you
hope that we will still get to see you soon
hope that you have not yet finalized your
know that you will understand our decision
know this will upset your plans
only sorry that we have inconvenienced
returning your lovely gift
sorry to disrupt your plans at this stage
sorry for the inconvenience to you
sure that this is the right decision for now
thank you for being such a kind friend
thank you for the gift you so kindly sent us
thanks for all your help
this is a difficult time and I appreciate your
understand that this is short notice
were so looking forward to seeing you again
would still love to have you come stay for a while
Related Articles
Related Resources
Still can't find the right words for your cancellation letter?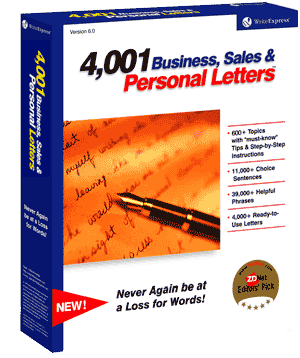 You will with our 500 letter-writing tutorials!
Find the cancellation letter that fits your needs and copy it directly into Microsoft Word or your favorite word processor.
Or let our 500 letter-writing tutorials guide you step-by-step through the writing process, suggesting sample phrases and sentences for each writing step. In minutes, you can write an effective cancellation letter.
Print your cancellation letter and send it!