Tips
Be direct, yet respectful. Make sure your action is in harmony with the contract you have signed. Give all the information needed to terminate the rental agreement.
Steps
1

. Tell the reader when you plan to terminate the contract.
Sentences
This letter is my notice to you that on July 30, we will be moving from your apartment complex on 1600 Main Street.
On September 13 of this year I will be moving my office. As of that date I will terminate my office rental contract with your company.
Because our tour is not making as much money as anticipated, we regret to inform you that we are terminating our rental contract for electrical equipment. We will return your lights and supplementary speakers before the next payment is due on June 1.
We have decided to cut our vacation short, so we will return our rental car one week early on July 15.
As you know, I will graduate from dental school in June and relocate to Springfield. Consequently, we are terminating our rental agreement effective June 30, 2002.
Phrases
apologize for the short notice but
as we discussed on the telephone
circumstances have changed
confirm that we will be leaving your
equipment rental contract
have necessitated this move
have no alternative but to cancel our
is my notice to you that
let you know that we will be
no longer need the
problems have not been addressed
property has not been repaired
regret to inform you
serves as notice that
terminate our rental agreement as of
terminate my rental contract
the required thirty days notice
thirty days from now on the
understood that the repairs would be done
will be moving from your
will be moving out on
will be vacating your property on
2

. Comment on the condition of the rented equipment or property and raise any relevant monetary concerns.
Sentences
You will find the office in excellent condition, needing only a light cleaning.
Because I am leaving the apartment in excellent condition, I expect a full refund of my deposit within sixty days of my leaving, as stated in the contract.
The apartment is in good condition, with the exception of the leaky toilet that I reported to you in May. I realize that I will forfeit $75 of my security deposit because I am leaving early.
Before we move, we will complete all minor repairs on the house such as filling nail holes and replacing a washer in the kitchen faucet.
The equipment is scratched from normal use but in perfect working condition. We will be happy to paint it ourselves or pay someone to do it.
The bookshelves and chairs are in excellent condition. A few of the desks, however, have been scratched and one has a coffee stain on it. We will do what we can to repair them.
Phrases
anticipate full refund of our
any repairs that you find necessary
appreciate timely refund of
arrange for inspection of the
be present at your inspection
bear the reasonable costs of advertising
deposit should more than cover the costs of
except for normal wear and tear
expect a full refund of
find the property in good condition
good condition with the exception of
have not fulfilled your part of the contract
in perfect working condition
in better condition than we found it
in accordance with our agreement
is willing to take over our lease
is in good repair
is in excellent condition
leave the property clean
provide a detailed description of any deductions
regret the inconvenience this may cause you
will advertise the property
will be leased again quickly
will have all minor repairs completed
3

. Tell the reader how to get in touch with you if necessary.
Sentences
If you need to get in touch with me, you can write me at 1600 Main Street in Springfield, Kansas 12345.
If necessary you can reach me by telephone at 555-5555.
Here is my e-mail address in case you need to contact me:
Should you need more information, please call me at my office.
Because I do not have an address yet, I will call you next week to clear up any questions you may have.
Phrases
can call me at
can reach me at
clear up any questions
will call you to
if you need to get in touch with me
in case you need to contact me
my postal address is
my postal address remains
new address will be
please send the deposit refund to
should you need more information
temporary address is
this address will be temporary
will be relocating to
will arrange for mail to be forwarded
write us care of
Related Articles
Related Resources
Still can't find the right words for your cancellation letter?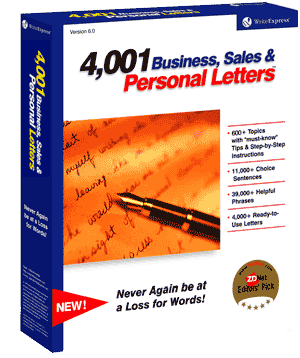 You will with our 500 letter-writing tutorials!
Find the cancellation letter that fits your needs and copy it directly into Microsoft Word or your favorite word processor.
Or let our 500 letter-writing tutorials guide you step-by-step through the writing process, suggesting sample phrases and sentences for each writing step. In minutes, you can write an effective cancellation letter.
Print your cancellation letter and send it!