Tips
In confirming another's travel arrangements, help that person by providing specific details of the travel plans, and by giving assurance that he or she can turn to you for help, if plans change or go awry. Your letter should be brief and businesslike, yet may also be friendly and personal.
Steps
1

. Confirm your reader's specific travel plans. Give the details of how your reader will travel, where, and for how long your reader will be accommodated, and who will meet him or her at the airport, if applicable.
Sentences
As agreed during our conversation on Friday, we have made the travel plans for your visit to our plant in Springfield. I have enclosed airline tickets for the 3:15 p.m. Springfield Airways flight from Centerville to Springfield on July 9. Your flight number is 123.
Feel free to rent a car using the account number we gave you.
From the airport, you can take a shuttle bus directly to the Springfield Suites Hotel.
I will be at the gate to meet you and take you to the Springfield Suites Hotel. John and I would like to take you out to dinner after you get checked in.
You have reservations at the Springfield Inn for March 1 through 6.
Jane Doe, who will be wearing a name tag, will meet you in the lobby of the Springfield Inn with your room key. She will assist you with anything you might need.
Enclosed is a detailed itinerary for your vacation. Please note that you will fly on Springfield Air flight 123 to New York on March 15, and will continue on to London on flight 345 two days later on March 17. This arrangement allows you the stopover you requested.
Please look over the attached itinerary carefully. We have booked you onto direct flight to Los Angeles, as you requested, but coming back you will need to change planes in Springfield, Kansas.
We can meet in the lobby of your hotel at 9:00 a.m. Then I will take you to see the plant. John and Jane will be there and are looking forward to meeting you.
Phrases
after you get checked in
as we agreed on
can take a shuttle
directly to the
expect to arrive at about
have enclosed airline tickets for
have enclosed an itinerary
have reservations at
may be easiest to
pick up your tickets at
to pick you up from
use of a rental car
when you leave from
when you arrive at
which departs from
will be able to assist you
will be at the gate
will meet you at
will accept no cancellations
with anything you might need
with your room key
your flight number is
2

. Give any other special instructions that will be necessary or useful for your reader to know.
Sentences
Springfield has an excellent bus service, but you may prefer to use a taxi.
Remember, when arriving in Puerto Rico you are still in the United States, and you will not have to pass through customs.
We will have dinner at 7:00 p.m. and would like you to join us.
Please note that your return ticket has no specified return date. This way you may stay a few extra days, if you wish.
Please be sure to bring your security card. We have no way of making you a duplicate one here.
Phrases
accommodations are available
alert you to
are more than welcome to
ask that you read
aware of the
basic rate includes
be sure to ask
be sure to bring your
call us if
don't forget your
for a small extra charge
for a special tour of
give me a call
in case of any difficulty
is advisable to
out-of-pocket expenses
pass through customs
please note that
remember when arriving in
should allow for
will be available to
3

. End on a positive note and offer further assistance.
Sentences
We are happy to assist you and hope you will enjoy your trip.
Please call me at 555-5555 if you have any questions. If you have any difficulty at the airport, please call me at home at 555-5556.
We look forward to meeting you and working together on the Doe contract.
We look forward to giving you the grand tour of our facilities.
Jane's number is 555-5555. Please don't hesitate to call her if you need assistance with your travel plans.
Phrases
are pleased that you
don't hesitate to call
feel free to call me if
happy to arrange your
help with your travel plans
if this conflicts with
if you need any
if we can help you
if you have any questions
if you encounter any difficulties
if you must cancel
if you need assistance
it has been a pleasure to
let me know if
thank you for
will call you to
will be very happy to
will go smoothly for
working together on
would be glad to
Related Articles
Related Resources
Still can't find the right words for your confirmation letter?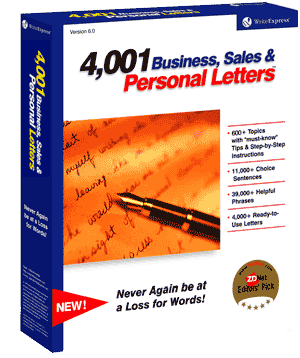 You will with our 500 letter-writing tutorials!
Find the confirmation letter that fits your needs and copy it directly into Microsoft Word or your favorite word processor.
Or let our 500 letter-writing tutorials guide you step-by-step through the writing process, suggesting sample phrases and sentences for each writing step. In minutes, you can write an effective confirmation letter.
Print your confirmation letter and send it!