Tips
This letter is to confirm travel arrangements for you or the person for whom you are writing. Be specific with the details. Your letter should be brief and businesslike.
Steps
1

. Confirm the details of your travel plans, including any instructions that you may have received.
Sentences
The purpose of this letter is to confirm my intention to visit your plant in Springfield and to let you know that the airline ticket you sent me has arrived.
Just to make sure that I have the correct information on my travel arrangements, let me review the information I received. The ticket indicates an arrival time of 9:00 p.m. on Friday, March 7, 2002, and your secretary's note says I will be staying in the Springfield Hotel until Tuesday.
Thank you for the rental car offer; I think I will take you up on it.
Thank you for the rental car offer, but I am sure I can manage without one.
As you suggested, I will meet you at the gate and ride with you to the Springfield Hotel. I will be very happy to join you and John for dinner.
I will plan on meeting Jane in the lobby of the hotel at 9:00 a.m. on Monday. I am looking forward to seeing the plant and meeting the staff.
Phrases
a breakdown of expected
am planning to
expect to arrive at
just to make sure that
let me know whether
let me review the information
looking forward to
plus accommodations for
pursuant to our telephone conversation
the ticket indicates that
the price will include
to confirm my intention to
to let you know that
use of a rental car
will be met by
will it be possible to
will plan on using
wish to confirm that
would be delighted to
would appreciate receiving
would like some information on
2

. Mention any other special circumstances and close with a positive comment.
Sentences
Please remember that I use a rather bulky wheelchair. It collapses, but I have had problems fitting it in the trunk of very small cars. Things should work out fine if John comes to get me in a mid-sized or larger car.
I will bring my son, John, with me. I trust he will be no problem.
It sounds as if everything is in order and should flow smoothly.
Thank you again for your gracious invitation and for the tip about taxi fares.
I look forward to meeting you and working together on the Doe contract.
We are looking forward to taking a full tour of your facilities.
Phrases
am looking forward to
arrange things so that
for taking care of
for the tip about
for all your help
have had problems with
have been so helpful
how much I appreciate
need to allow for
should be aware that
thank you for
thank you so much for
things should work out well
want you to know
will all go smoothly
will need to arrange for
will need assistance with
would appreciate your help with
would it be possible to
Related Articles
Related Resources
Still can't find the right words for your confirmation letter?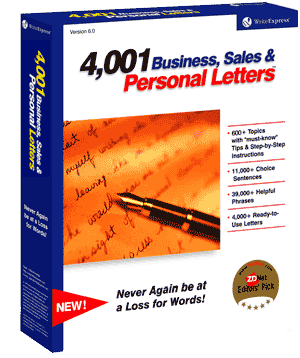 You will with our 500 letter-writing tutorials!
Find the confirmation letter that fits your needs and copy it directly into Microsoft Word or your favorite word processor.
Or let our 500 letter-writing tutorials guide you step-by-step through the writing process, suggesting sample phrases and sentences for each writing step. In minutes, you can write an effective confirmation letter.
Print your confirmation letter and send it!