Tips
In many professions, publishing books and articles is an important means of advancing in one's career. The endeavor is usually a time-consuming, difficult task. You can enhance the sincerity of the letter by actually reading the publication, so you can show firsthand knowledge of it. If you can't do that, at least express some interest in looking at it.
Steps
1

. Start with a direct statement of congratulations.
Sentences
Congratulations on the recent publication of your book.
I saw your article about seismic retrofitting in last month's issue of Engineering News, and wanted to tell you how much I enjoyed it. I didn't know you were researching that subject, so I was pleasantly surprised when I saw your name on that excellent piece.
Congratulations on your recent publication. You are a great example to the rest of the faculty.
I saw your article last week, and I thought it was right on the mark.
Congratulations! I see you finally finished the book you were working on and now have had it published. I am envious.
I read a copy of your article in the BCD Newsletter, and I was thoroughly impressed.
Phrases
are to be commended for
congratulations on
copy of your new book
delighted to receive
have set a new standard
how much I enjoyed
in such a prestigious
in last month's issue of
of your article in
of that excellent piece
on the publication of
read with interest
right on the mark
saw your article
the article you published
the book that you
the recent publication of
want you to know
was thoroughly impressed
was most impressed by
was with pleasure that I
your writing ability
your article was
your recent publication
2

. Comment on why you think the article or book is significant or important.
Sentences
You did an excellent job of explaining a difficult concept clearly and accurately.
I appreciated the thoroughness of your research.
I particularly enjoyed your innovative approach to the problem.
Your publication reflects well on the company and brings us some much deserved recognition.
I have been waiting a long time for someone to write an article on this topic, so I was very pleased to learn that someone was you.
Phrases
an excellent explanation of
appreciated the thoroughness with which
certainly have a gift for
clearly and accurately
explained some difficult concepts
found it highly entertaining
has added prestige to
has been a long time since
interesting insights to
is rare and admirable
much deserved recognition
one of the world's experts
set a new standard
the clarity with which you
the layout and photographs were
was very informative
was so impressed with
you did an excellent job of
your point about
your writing ability
your research on this topic
your ideas on this topic
3

. Acknowledge the effort, dedication, energy, sacrifice, or skill necessary for the achievement.
Sentences
I have nothing but admiration and respect for anyone who can put pen to paper and succeed.
Having published a few articles myself, I know from my own experience how difficult it is.
I have kept pace with your work in the progress reports, so I know how much has gone into this publication. I take my hat off to you.
I commend you for having the discipline and energy necessary to frame and finish your writing project.
I have always admired your work, and I am very happy that you were able to complete your project in spite of all the other demands on your time.
Phrases
able to complete your project
are to be commended for
brought it to completion
certainly have a flair for
commend you for
despite all the other demands on
for the discipline and energy
had the discipline to see it through
have kept pace with
have nothing but admiration for
kept going in spite of
know how much time it takes
know how difficult it is to
know from my own experience
respect anyone who can
so well prepared for
take my hat off to you
that have gone into this publication
your sound approach to
your other demanding duties
your ability to
4

. Express good wishes for the future.
Sentences
I look forward to your next article. Please share it with me when it comes out.
Please let me know if there is anything I can do to help you with future articles of interest to our company.
Keep up the good work.
Best wishes in your future endeavors.
I hope to see more of your work in the future.
Phrases
best wishes for
certain that you will
in the next few years
in your future endeavors
keep writing
keep up the good work
look forward to
may be able to collaborate
receive the recognition you deserve
to seeing the responses to
to follow up on
to learning more about
will pay rich dividends
will watch your progress
with future articles
with great interest
would like to discuss
your future publications
your next article
Related Articles
Related Resources
Still can't find the right words for your congratulation letter?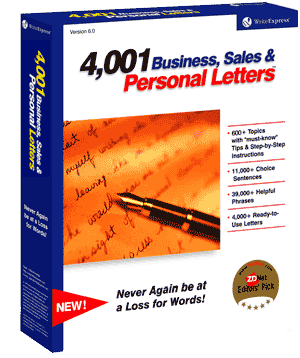 You will with our 500 letter-writing tutorials!
Find the congratulation letter that fits your needs and copy it directly into Microsoft Word or your favorite word processor.
Or let our 500 letter-writing tutorials guide you step-by-step through the writing process, suggesting sample phrases and sentences for each writing step. In minutes, you can write an effective congratulation letter.
Print your congratulation letter and send it!