Tips
Networking is a strategy by which you develop many friendships and associations that may be useful when you or they search for a job or other opportunities. In order for it to work for you, you need to provide the people in your network with sufficient information for them to know whether a particular opportunity meets your needs and desires. This letter should accomplish at least that much.
Steps
1

. Recall your association with the person you are addressing.
Sentences
It was good to see you yesterday at the club lunch.
It has been quite some time since I last saw you, and I hope this letter finds you and your family well and prosperous.
I am glad that the job lead I gave you last year turned out well. And now I find myself turning to you for similar support. I enjoyed your Christmas letter very much. You seem to be doing well.
My name is Tom Smith. We met last fall at the professional conference in Las Vegas and were seated next to each other at the banquet. I enjoyed discussing the keynote speaker's ideas with you.
Phrases
are members of the same
enjoyed conversing with
enjoyed your letter
enjoyed your presentation at
has been quite some time
haven't talked in a while
hope this finds you and your family well
may recall our conversation at
met you last fall at
met briefly at
met a couple of months ago
remind you of our meeting with
sat next to you at the
served together on
since I saw you last
thank you for sending me the
thoroughly enjoyed our discussion on
was good to see you at
were introduced by
were seated next to each other at
2

. State that you are in the job market and identify by industry and position title the kind of job you hope to find.
Sentences
I appreciate your kind offer to keep an eye out for job openings in heavy construction equipment sales and service.
As you well know, I have loved working at Doe Manufacturing. But shortly after our boss died last month, his family suddenly announced that they were shutting down the business and selling out. So now I'm searching for a new position as a Plant Engineer.
I will complete my formal schooling in May and hope to find a position in public relations with one of the local law enforcement agencies.
As I told you at Christmas, my current position is temporary, and I am getting my job search underway early.
I am in the process of making a career change, and would like to enlist your help in watching for promising leads. I am looking for a position as a systems analyst.
Because of the recent downsizing of the industry, I am now in the job market. My area of specialization is chemical engineering, with an emphasis in composites.
Phrases
am watching for promising leads
am looking for a position in
am planning to
am seriously considering
appreciate your kind offer to
area of specialization is
because of recent down-sizing
beginning to put some "feelers" out
current position is
getting my job search underway
have decided a career change is due
hope to find
if you would keep an eye out
if you would keep your ear to the ground
in transition
in the process of
in the job market
in my area of
keep me in mind
looking for job openings in
making a career change
position is temporary
recently reentered the job market
would like to be closely involved in
would like to enlist your help in
would like to find a position in
3

. If you do not have an established relationship, skip steps 1 and 2. Summarize briefly your major qualifications or areas of expertise by describing your education and/or experience.
Sentences
Accounting<br />In a few weeks I will complete my degree in accounting at Doe State University. In addition to the standard accounting courses, I have a minor in Spanish. I am fluent in the language and prepared to work with Spanish-speaking clients.
Administrative/Office Support<br />I am a recent graduate of the Secretarial Science program at Springfield Community College where I took courses in typing, dictation, office machines, WordPerfect, Lotus 123, technical writing, and office management.
I am currently working as a secretary/receptionist in a busy medical office, but am eager to find opportunities for advancement not available to me in this position.
Computer<br />I am currently finishing my program in Computer Science at Doe State University, where I program in C programming language and use the UNIX operating system. Projects I have written using C include a 32-bit operating system, data base, data management system, and many other programs. Most of these projects were written for the UNIX operating system. I have also taught myself how to program in the Windows operating system.
Construction Management<br />I received a Construction Management degree from Doe State University five years ago.
Engineering<br />I received my degree in Mechanical Engineering from the Doe State University. I took several courses in communication systems and participated in the design of a new system during my internship with NASA.
I obtained my degree in Engineering from Doe State University, and have 15 years of experience in highway engineering.
Hotel/Restaurant Management<br />I obtained my degree in Restaurant and Hotel Management from Doe State University in 2004.
Legal<br />I received my law degree from Doe State University, graduating in the top 25 percent of my class. My area of expertise, by training and experience, is in riparian rights.
Operations Management<br />My Doe State University BSME and MBA degrees qualify me for a variety of operations management positions.
I will complete my MBA at Doe State University in a few weeks and will be looking for a position in operations management.
Research Science<br />I am currently a laboratory technician at Doe State University. Much of my experience with genetic research comes from working with DNA cloning and DNA restriction digest cutting and analysis. I feel I have become an excellent research scientist during the last five years.
Operations Management<br />My MBA is in Management Information Systems, and I have administrative experience in computer systems management.
Since earning a Harvard MBA, I have advanced rapidly through a succession of financial positions, including controller, regional controller, and Vice President of Finance and Administration. I can provide documentation that demonstrates how my leadership and management skills have measurably contributed to the growth and credibility of the companies I have served.
Sales<br />I have been involved in construction equipment sales now for 15 years, and enjoy the work very much. I have good contacts among local contractors, and have frequently been voted Top Salesperson of the Year.
I prepared myself for a position in medical equipment sales by completing an undergraduate degree in biology at Springfield State College with a minor in Communications. I have advanced steadily in responsibilities and promotions while working in my present position.
Phrases
am fluent in
am currently working as a
am finishing up my program in
am fully prepared to
am seeking a position in
area of expertise is
carrying a minor in
during an internship with
education has provided me with
has prepared me for
have a broad background in
have become proficient at
have designed and built
have continually pressed for
have three years of experience in
have frequently been
have been involved in
have prepared further by
have experience in
have advanced steadily in
have had considerable experience with
in my present position
introduced improved methods of
leadership and management skills
my degree is in
one of the finest programs in the country
participated in the
received high quality training in
received a thorough grounding in
received my degree from
recently graduated from
responsibilities have included
since completing my degree
spent five years working as a
taught myself how to
took courses in
4

. Make reference to your attached or enclosed resume as a source of additional information (Do not attach a resume unless you have an established relationship with the reader or have been requested to send one).
Sentences
The attached resume provides comprehensive coverage of my educational background and work experience.
I've enclosed a copy of my resume to provide you with details of my experience and expertise in case you learn of a suitable position.
My current resume is attached and, as you can see, my skills are not limited to just one business area.
Will you please take a few minutes to read through my resume? I trust your judgment in these matters, and if you have any suggestions about how I can improve it, I will be pleased to listen.
Phrases
a strong background in
am interested in a position in
are detailed in my resume
attached resume provides
copy of my resume
credentials are summarized in
describing my skills and accomplishments
educational background
enclosed a copy of my resume
extensive experience in
have the details of my experience
highlight some of my achievements
if you have any suggestions
in the attached resume
list of credentials
please take a few minutes to read
plus extensive experience in
provides details of my experience
references are readily available
resume is attached
the enclosed copy of my resume
the attached copy of my resume
would appreciate your comments
5

. Identify any specific job parameters or requirements you have, such as salary, location, industry type, and health benefits.
Sentences
I am not yet to the panic stage of "go anywhere/do anything." I have come to enjoy the West, and I would like to stay in the intermountain region. I am also interested in staying very close to my 90-100K annual salary.
I would like to stay in the oil business, but can also be happy working in hazardous waste disposal. I trained in that area, and my first job provided a great deal of experience.
My target position is an upper management job in operations or the financial area of a young, growing company.
Since receiving an attractive severance package from the Doe Corporation, I am interested in the possibility of stock options, but that is not an absolute requirement.
As I am not married, enjoy traveling, and don't have any geographic preference, I am willing to be posted to any area.
My only condition is provision for spousal employment, either with the firm or another organization, at her current salary and level of responsibility.
Phrases
am interested in
close to my current salary
enjoy the West
enjoy traveling
have no geographic preference
in this specific area
in a young, growing company
initially trained in that area
not an absolute requirement
only condition is
prefer the Northeast
similar level of responsibility
spouse's employment
target position is
very versatile in
would like to stay in
would like to stay within
wouldn't say "no" to
certainly would not refuse a position in
6

. Solicit help in watching for job situations and express appreciation.
Sentences
I would like to send you a copy of my resume, if you have no objections.
Of course, I would sincerely appreciate your keeping "an ear to the ground" for job leads.
Would you mind if I send you a copy of my resume?
I would appreciate it very much if you could make me aware of any situations that come to your attention.
Any leads would be of great assistance to me.
Any assistance or advice you can give would be greatly appreciated.
If you could watch for positions in my area of expertise, I would greatly appreciate it.
If you happen to see any interesting leads, I would appreciate it if you would pass them along
Phrases
any help you can give me
appreciate any advice or assistance
could let me know
could use your help
for your assistance
for job leads
if you know of a position
if you hear of anything in my area
if you are able to
if you happen to see
if you are aware of any
if any situations come to mind
keep "an ear to the groun."
keep me in mind
keep an eye out
passing them along to me
seems to be in my area of expertise
that come to your attention
watch out for
would be of great assistance
would appreciate referrals
would be grateful for
would appreciate your
Related Articles
Related Resources
Still can't find the right words for your cover letter?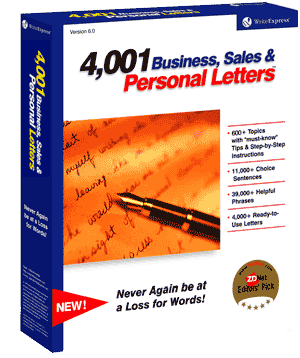 You will with our 500 letter-writing tutorials!
Find the cover letter that fits your needs and copy it directly into Microsoft Word or your favorite word processor.
Or let our 500 letter-writing tutorials guide you step-by-step through the writing process, suggesting sample phrases and sentences for each writing step. In minutes, you can write an effective cover letter.
Print your cover letter and send it!