Tips
Unsolicited applications are typically ignored by the people to whom they are sent, but occasionally they are successful. Plan on a mass mailing campaign to a highly targeted group and expect a very low rate of return.
Steps
1

. Be direct and provocative in the opening statement, but also make sure that the purpose of the letter is clear by identifying the position you are seeking.
Sentences
Are you currently in need of a financial officer with excellent credentials?
I am seeking employment in the upper management of a small corporation.
After serving as Vice President of Operations of Doe Motor Company for the past four years, I am looking for a senior management position in a medium-sized manufacturing firm.
As you can see from my enclosed resume, I have directed public relations campaigns for some of Springfield's most prestigious firms.
My wife recently accepted a job offer from a San Francisco law firm, so we will be moving to the Bay Area in the next few weeks. I am looking for a position in technical writing and editing in which I can take advantage of my 10 years of experience.
I am inquiring about technical writing and editing employment opportunities in your company.
Although you are not currently advertising for civil engineers, I think you might be interested in my unique qualifications and abilities in seismic retrofitting.
I am very happy and successful in my present position
Phrases
although you are not currently advertising for
am very interested in
am looking for a position in
am looking for
am thoroughly impressed with your
am currently searching for
can use my experience
enclosed resume will
experience in the field of
have no doubt heard that
in a small corporation
in upper management
in my present position
inquiring about employment opportunities
present position provides
seek a responsible position in
seek employment in
use my skills and experience
use my training
wish to work with
might be interested in
would be of interest to you
2

. Briefly summarize your major qualifications and accomplishments by discussing your education and/or experience.
Sentences
Accounting<br />Three weeks from now I will complete my degree in accounting from Springfield State University. In addition to the standard accountancy course, I have further prepared myself by completing a minor in Spanish. I am fluent in the language and am fully prepared to work with Spanish-speaking clients.
Administrative/Office Support<br />I am a recent graduate of the Secretarial Science program at Doe Community College, where I took courses in typing, dictation, office machines, WordPerfect, Lotus 123, technical writing, and office management.
I am currently working as a secretary/receptionist in a busy medical office, but am eager to find additional challenges and opportunities for advancement.
Computer<br />I am currently finishing my program in Computer Science at Doe State University, where I am fluent in the C programming language and the use of the UNIX operating system. Projects I have written using C include a 32-bit operating system, data base, graphics system, and data management system. Most of these projects were written under the UNIX operating system. I have also taught myself how to program in the Windows operating system.
Construction Management<br />I received a degree in Construction Management from Doe State University five years ago, and I am happy with the quality of training I received. I have frequently found myself ahead of my peers who do not have degrees, especially when it comes to understanding and using the new industry technology.
Engineering<br />My degree in Mechanical Engineering from the University of Springfield has thoroughly prepared me for the kind of communications work you described in your advertisement. I took several courses in communication systems, and I participated in the design of a new system during my internship with NASA.
I obtained my degree in Engineering from Springfield State University, and now have 15 years of experience in highway engineering.
Hotel/Restaurant Management<br />I received my degree in Restaurant and Hotel Management from Doe State University in 2005, obtaining a thorough grounding in the industry from one of the finest programs in the country.
Legal<br />I received my law degree at the University of Springfield, graduating in the top 25 percent of my class. My area of expertise is in riparian rights.
Operations Management<br />My Doe University BSME and MBA degrees qualify me for a variety of operations management positions.
I will complete my MBA at Springfield State University in a few more weeks.
Research Science<br />I am currently a laboratory technician at Doe State University. Much of my experience with genetic research comes from working with DNA cloning and DNA restriction digest cutting and analysis. I feel I have become an excellent research scientist during the last five years since earning my degree.
Sales<br />I prepared myself for a position in medical equipment sales by completing an undergraduate degree in biology at Doe State College, with a minor in communications. I have advanced steadily while working for Springfield Medical.
Operations Management<br />My MBA is in Management Information Systems, and I have administrative experience in computer systems management as well.
Since earning an MBA at Springfield University, I have advanced rapidly through a succession of financial positions, including controller, regional controller, and Vice President of Finance and Administration. My leadership and management skills have materially contributed to the growth and credibility of the companies I have served. At Doe Corporation, I reduced operating expenses by more than $800,000 annually.
Sales<br />I have been involved in construction equipment sales for 15 years and enjoy the work very much. I know the industry, have good contacts among local contractors, and have frequently been honored as top salesperson of the year. Each year I have increased my sales by more than 20 percent over the previous year.
Phrases
am fluent in
am currently working as a
am finishing up my program in
am fully prepared to
am seeking a position in
area of expertise is
carrying a minor in
during an internship with
education has provided me with
has prepared me for
have a broad background in
have become proficient at
have designed and built
have continually pressed for
have three years of experience in
have frequently been
have been involved in
have prepared further by
have experience in
have advanced steadily in
have had considerable experience with
in my present position
introduced improved methods of
leadership and management skills
my degree is in
one of the finest programs in the country
participated in the
received high quality training in
received a thorough grounding in
received my degree from
recently graduated from
responsibilities have included
since completing my degree
spent five years working as a
taught myself how to
took courses in
3

. Refer to your attached resume and the kind of information that can be found there.
Sentences
My attached resume provides details of my experience.
A copy of my resume describing my skills and accomplishments is attached.
My credentials are summarized in the attached resume. I will be happy to provide additional information and references as necessary.
I will provide references if needed.
Much of my employment has been overseas.
I will be happy to provide references at your request.
I am interested in a position that offers long-term stability in one area.
My qualifications for this position are detailed in my resume.
Phrases
are detailed in my resume
at your request
attached resume provides
copy of my resume
credentials are summarized in
describing my skills and accomplishments
employment has been overseas
highlight some of my achievements
in the attached resume
interested in a position in
list of credentials
long-term stability in one area
plus extensive experience in
happy to provide additional
provides full details of my experience
qualifications for this position
relate to your requirements
resume is attached
strong background in
travel as necessary
will provide additional references
willing to relocate
4

. Close with a reiteration of your opening assertion and a specific request for action or contact.
Sentences
If you currently have need for a person with my qualifications, I would appreciate an opportunity to speak with you in person.
I have enclosed my resume for your perusal. If you have questions concerning my qualifications and experience, please contact me at 555-5555.
I hope you will take a moment to run through my resume and think about your current and future staffing needs. I can be reached by phone at 555-5555, and my fax machine (555-1111) is on both day and night.
I have enclosed a self-addressed and stamped post card for your convenience. You can also reach me by phone or by fax.
If I can provide you with more information or answer any questions, please call me at 555-5555.
Phrases
a personal meeting with you
after considering my resume
after reading my resume
am eager to discuss
answer any questions
arrange an appointment
at your convenience
can make a valuable contribution
can make an immediate contribution
can be an asset to
can reach me at
current and future staffing needs
discuss my qualifications with
discuss my skills and your needs
discuss in more detail
do not hesitate to call
enclosed a self-addressed and stamped
explains my qualifications further
have enclosed my resume
hope you will take a moment to
if you have any questions
if you currently have a need for
opportunity to speak with you
a person with my qualifications
please contact me if
provide you with more information
schedule a meeting with
set up a meeting
speak with you directly
to offer your company
will call your office next week
would be happy to meet with you
Related Articles
Related Resources
Still can't find the right words for your cover letter?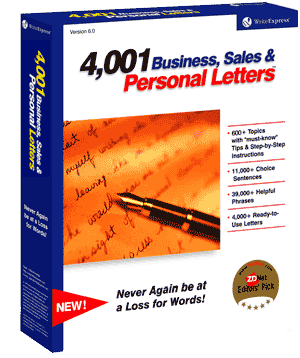 You will with our 500 letter-writing tutorials!
Find the cover letter that fits your needs and copy it directly into Microsoft Word or your favorite word processor.
Or let our 500 letter-writing tutorials guide you step-by-step through the writing process, suggesting sample phrases and sentences for each writing step. In minutes, you can write an effective cover letter.
Print your cover letter and send it!