Tips
This letter's purpose is to reassure a creditor that you still intend to pay your debt. Use clear and simple language to avoid misunderstandings and avoid making promises that you are not sure you can keep. You may want to consider outlining your proposed payment plan or asking about an alternative payment plan.
Steps
1

. Inform your creditor that you cannot pay the full amount due at this time.
Sentences
We regret that we cannot make our full payment this month, but we intend to do so in the near future.
I received your letter asking for $625.75, the entire balance of our account, by the end of the week. However, I am embarrassed to tell you that we lack sufficient funds to make the payment by that date.
We are sorry that we are unable to make our full payment by the last day of this month.
Although we agreed to pay for your services in three installments of $2,500.00 each, I regret that I will not be able to make the last payment by the appointed date.
We were surprised when the bank notified us that our last payment check was returned to you due to insufficient funds.
I appreciate the courteous letter you sent last week indicating that you had not yet received this month's installment. I want to assure you that I fully intend to honor our agreement.
I am sorry that I have not sent my check. I am experiencing some financial difficulties.
Phrases
although we agreed to pay
am aware that
am embarrassed to tell you
am unable to
are sorry that
are embarrassed that
at this time
by March 15
by the specified date
by the end of
am unable to
due this month
fully intend to
in the near future
lack sufficient funds to
let you know that
need to ask for
make the payment by
make this month's payment of
only a partial payment
outstanding balance of
pay the entire amount
payment for the
received your letter
regret that we cannot
regret to inform you that
temporary financial difficulties
will pay the balance by
want to assure you that
will be late
will not be able to
will be unable to
would appreciate the opportunity to
2

. Explain the reasons you are having difficulties in making your payment. Let your creditor know that your setback is temporary and that you will not default on your contract.
Sentences
Because of a new government regulation, we have had to delay production for several weeks. As you can imagine, this has caused us significant financial stress.
We suffered unexpected medical and automobile expenses this month, but anticipate being able to meet all our commitments by March 15.
Because of the economic troubles that most individuals in our community are facing, business has been unusually slow this season.
Due to financial difficulties that we did not anticipate, business has been slow. We expect to be back to normal operations by June.
Since I lost my job a few months ago, I have been struggling just to feed my family. Our finances have reached such a low point that I am afraid that I must request that you suspend my payments for a limited time. I received a job offer a few days ago, so it will be just a short time before I can regain financial stability.
As you are surely aware, this city is experiencing a recession that has affected most of the businesses in the area, including ours.
Phrases
a problem throughout the
along with other small businesses
as you are surely aware
as you can imagine
business has been
did not anticipate
difficult economic times
due to an error by
due to financial difficulties
has been a delay in
has seriously affected
has caused us serious problems
have discovered an error in
have had problems with
have recently acquired
have been forced to delay
lost my job
on account of
since I was laid off
since I lost my job
the reason we are unable to
unusually slow this season
was delayed by
was obliged to
were destroyed in a
would like to point out that
3

. If possible, offer partial payment now.
Sentences
Enclosed is a check for $1000.00. I realize that this is not the full amount due, but I want to assure you that I am serious about honoring our agreement.
Please accept the enclosed check for $200.00 in partial payment of the amount due.
I have enclosed $550.00 with this letter as an assurance of my intent to pay.
Enclosed is a check for $120.00 to be credited to my account.
I am sending this check for $70.00 until I can pay the remainder of the amount due.
Although I cannot afford to pay the full amount at this time, I hope you will accept this check for $250.00 as partial payment for your services.
Phrases
although I cannot afford to
as much as I can afford
as soon as I am able to
as partial payment
enclosed, please find
have enclosed with this letter
have enclosed a check for
hope you will accept
make arrangements to
make the payment in full
part of the amount due
please accept the enclosed check
please consider this
realize that this is not
the enclosed check for
to be paid toward
until I can pay the amount in full
want to assure you that
will pay the entire amount
will pay the remainder
will not default on
4

. Offer a solution to the problem such as an alternative payment schedule or date.
Sentences
If possible, I would like to delay payment until the first of next month. Thereafter I will be prompt with all payments
We are making arrangements at this time to acquire the necessary funds to keep our business running. Would it be possible for us to pay interest only for the next three months?
Now that we have adjusted our cash flow, we will make both this month's and next month's payments during the first week of next month.
We have made our payments on schedule for the last three years, so we hope you will forgive the late payment. You should receive it, along with the late fee, by the end of the month.
You will receive the remainder of our payment by the end of the month, or as soon as we receive our client's delayed check.
Phrases
are making arrangements to
as soon as I can
by the end of the
by the end of the month
for us to pay interest only, until
have made all previous payments on schedule
hope you will forgive
if at all possible
in the past we have always
plan to resume payment by
please redeposit our check
please understand that
plus the late charges
restructure our payment schedule
should receive our payment by
suspend payment until
the first of next month
the balance will be paid by
the balance of the payment
to resume our payments
to make other arrangements
will catch up by
will make an additional payment
work out a temporary arrangement
would it be possible
5

. Thank the creditor for patience and understanding during this difficult time.
Sentences
Thank you for your understanding and cooperation during this difficult time.
We appreciate your willingness to work with us on this temporary problem and hope that we can continue to do business with you for years to come.
Thank you for your kindness and understanding.
You can expect our regular payments to resume in the near future. Until then, we appreciate your willingness to accept an alternative arrangement.
We want to express our gratitude for your patience and understanding.
Thank you for working with me during this difficult time. I hope you will accept this alternative payment schedule.
I hope this alternative payment plan will be satisfactory.
Phrases
accept an alternative arrangement
accept this payment schedule
appreciate your willingness to
can expect our
continue to do business with you
during this difficult time
for your cooperation
for understanding our situation
for your kindness
for your patience and understanding
hope that we can
hope that you will
our account with you
plan to be current with
sorry for the inconvenience
sure that you understand
thank you for
this temporary problem
want to express our gratitude
will be satisfactory
willingness to work with us
Related Articles
Related Resources
Still can't find the right words for your credit letter?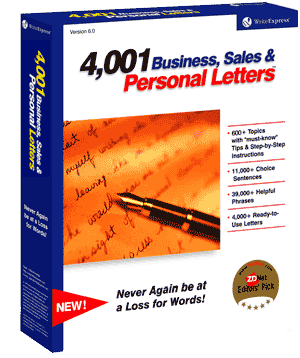 You will with our 500 letter-writing tutorials!
Find the credit letter that fits your needs and copy it directly into Microsoft Word or your favorite word processor.
Or let our 500 letter-writing tutorials guide you step-by-step through the writing process, suggesting sample phrases and sentences for each writing step. In minutes, you can write an effective credit letter.
Print your credit letter and send it!