Tips
Use this letter to direct the gathering of information. You may want to give details about how you want the reader to accomplish this task.
Steps
1

. State was needs to be done.
Sentences
Thank you for your suggestion about doing a telephone survey. Please proceed as you outlined in your proposal.
I need you to organize a study on refrigerator buyers.
Please complete your supply inventory as soon as possible and give me an estimate of our book needs for the rest of the year.
Please take an inventory of all merchandise in stock.
I have received several reports of problems with the work stations we purchased from Doe Corporation late last year. Please contact all departments that are using them, including our branch offices, and determine the operational status of each.
Because the area in which you wish to build is listed as a habitat of the endangered white-legged rat, it is necessary for you to secure an environmental impact study before you can get a building permit.
Please investigate any changes that may have been made in the design, manufacture or handling of our model #47.
Phrases
according to the enclosed
conduct a survey
do some research on
give me an estimate
have attached a copy of
investigate the situation
is important that
is necessary to
make sure that
need you to
plan to attend
please proceed as outlined
please prepare a
please proceed with
please organize a
prepare a list of
prepare an evaluation of
prepare a tentative
request that you
see that everyone
suggest that we
take the following steps
take an inventory of
with the following
would like you to
you will need to
2

. Add explanations or details as necessary.
Sentences
To make it easier to compare responses, please make sure the interviewers use your exact wording as they ask the questions.
Which age groups and income levels are buying the different models? Please pay particular attention to the walk-in purchases.
The market is looking very unstable, and it would be wise to stock up on these items before the prices rise.
Send me two signed copies of your report by noon on March 15.
We especially need immediate answers to the attached list of questions.
You can obtain the necessary forms, along with a list of individuals licensed to perform such a study, from my office in the Federal Building, or you may request them by mail.
After years of outstanding reliability, we have received an unprecedented number of customer complaints about the Model #4 in the last two months. It appears that the defective machines were all purchased within the last six months.
Phrases
are deeply concerned about
can obtain them from
discuss this further
in order to simplify
increase the efficiency of
increased productivity
iron out any details
keep written records of
keep copies of
make sure that
most urgent need is
necessary in order to
need to present the
pay particular attention to
submit for initial review
the attached copy of
will result in
will improve our
will make it easier to
would be helpful to
would be wisest
3

. Establish deadlines and offer to answer questions, as appropriate.
Sentences
The board will make a decision on March 15. Have your preliminary results ready by March 1, so that we can prepare our recommendations.
We need this information by March 15, a week before our meeting with Doe Corporation. This is an important account, so give this study top priority.
I need this information as soon as possible. Can you get it to me by noon tomorrow?
The inventory information will form part of our annual report that we will distribute in April. We need to get it to the printers by March 20.
This is an urgent matter because our warranty expires on March 15. Please bring the information to a meeting in my office on Thursday at 2:00 p.m.
This is a very serious matter. Please devote your time to tracking down the source of the problem. I have asked the plant management team to assist you in any way they can. Call me on Friday to let me know what you have found.
Phrases
are due on the
as soon as possible
be prepared to
by close of business
feel free to call
for final approval
get together on
have it on my desk by
have these ready for review by
if you need help
if you have any questions
is available to
must be submitted no later than
must be completed by
must be ready by
need to have this by
need any further information
our deadline is
plan to present
please let me know
will review this on
will meet on
would appreciate hearing
Related Articles
Related Resources
Still can't find the right words for your directive letter?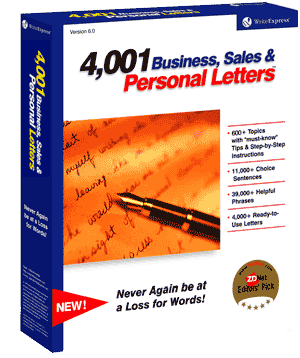 You will with our 500 letter-writing tutorials!
Find the directive letter that fits your needs and copy it directly into Microsoft Word or your favorite word processor.
Or let our 500 letter-writing tutorials guide you step-by-step through the writing process, suggesting sample phrases and sentences for each writing step. In minutes, you can write an effective directive letter.
Print your directive letter and send it!