Tips
Supervisors or other qualified reviewers evaluate proposals before sending them to the next stage. These communications are typically brief.
Steps
1

. Identify what you are endorsing, give reasons for your endorsement, and indicate what will happen next.
Sentences
I have read the proposal you sent last week for the Hong Kong project and find it acceptable in every way. Please move ahead with the plan.
I have read and analyzed the proposal you sent to me and want you to know that I think it is an excellent plan. I have passed the document on to the vice-president's office.
I have read your preliminary report of the accident, and I am satisfied with the thoroughness of your investigation and conclusions. I look forward to your presentation at the board meeting next Friday.
You may put me on record as endorsing your proposal. It is an excellent design for addressing the problems in the Springfield neighborhood. I hope it will be implemented quickly.
I read the report my staff prepared and am satisfied that they exercised their responsibility wisely and honestly. The investigation was thorough, the conclusions were intelligently derived from the findings, and the language was clear and direct.
The proposal is intelligently conceptualized and clearly articulated. Thanks for your good work. I will send the proposal on to the board with my recommendation for approval.
Phrases
am happy to endorse
am satisfied that
am satisfied with
am pleased to recommend
am 100% behind
an excellent idea
arguments and conclusions
carefully researched
feel comfortable with
find it acceptable
forward for final approval
have read and analyzed
have passed it on to
have researched the
look forward to seeing
my recommendation for its approval
should implement
the research appears to be
think that this will
want to go on record as
want to let you know
will send it on to
will provide a good basis for
your innovative proposal
your report on
Related Articles
Related Resources
Still can't find the right words for your endorsement letter?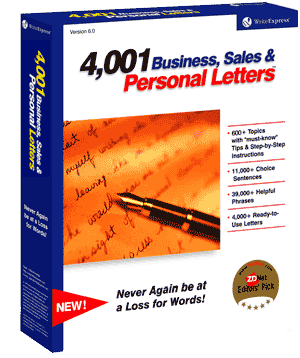 You will with our 500 letter-writing tutorials!
Find the endorsement letter that fits your needs and copy it directly into Microsoft Word or your favorite word processor.
Or let our 500 letter-writing tutorials guide you step-by-step through the writing process, suggesting sample phrases and sentences for each writing step. In minutes, you can write an effective endorsement letter.
Print your endorsement letter and send it!