Tips
Constituent letters that advocate specific legislation are a powerful means of persuading politicians to vote a particular way. The letters should be direct, clear, and concise.
Steps
1

. Indicate whether you are writing as a private citizen or as a representative of your organization. Identify the bill you are discussing by its official name and number or by its popular name if it has one. Clearly indicate from the beginning where you stand on the issue.
Sentences
I voted for you in the last election because I believed that you best represented my political convictions, but you now seem to be wavering on the bill to adjust some Social Security benefits.
The Kansas Pig Farmers Association has long been one of your most vocal supporters. Now, we need your help on the Doe Bill.
I am a tax payer and a voter and am active in Third Ward politics, and I would like to call your attention to a matter now before the city council.
The Springfield Neighborhood Association would like to voice its support for a light at the corner of Main and Center Streets.
I write on behalf of the 300 members of the Springfield Rifle Club who want to emphasize their support of the current legislation on gun control.
It is clear that our freeway will be a parking lot in the next decade if we don't act now to develop more options for rapid transit. Those of us in the suburbs consider it essential that the House pass the transit bill.
Phrases
a step in the right direction
aid the passage of this
am writing in support of
am very pleased about the introduction of
are in favor of
believe you are considering
believed that you
best represent the
facilitate implementation of
give serious consideration to
has been temporarily tabled
have long been one of your
help the legislation pass
most vocal supporters
move forward in the struggle to
need your help in order to
news reports indicate
of vital importance to
still believe that you
strongly urge you to
support will greatly benefit
understand that the bill
urge you to take action
voted for you in the last
would like to call your attention to
would like to voice our support for
2

. Itemize the reasons why you believe the legislation should be passed.
Sentences
You campaigned on the idea that government should reduce spending in unnecessary areas and eliminate waste rather than raise taxes.
The Doe Bill is a reasonable alternative to the radical and destructive ecological provisions of the Springfield Bill.
The accident last month, which left two people dead, is only the latest in a long string of tragedies at that corner.
The zoning variance we requested will protect our neighborhood from the encroachment of high density housing and the crime problems that inevitably follow.
The legislation as currently written would permit all of us the right to continue with our favorite sports, but would help us control the irresponsible use of handguns.
Everyone knows that something must be done. Waiting any longer will only result in additional costs. We all must accept the obvious solution or live with an unbearable situation and exorbitant costs to correct it later.
This bill will make government more responsive to the voice of the people.
Phrases
agree completely that
both commendable and necessary
compassion for the underprivileged
control the irresponsible use of
has been shown over and over again
hope you will seriously consider
increased revenues derived by
increased levels of productivity
independent studies show that
is a reasonable alternative to
may effectively reduce
need to stop this devastation
protect one of our most valuable
situation is becoming untenable
time to act is now
vital to the economy of
was appalled to learn
will help us to fight the menace of
will protect our
would confirm our right to
would go a long way toward
would lessen our dependence on
would see a substantial reduction in
would help us in our efforts to
would support consumer rights
3

. Point out problems and errors in the arguments against passage of the legislation.
Sentences
In recent weeks we have heard the strident voices of eco-terrorists speaking out against the Doe Bill, but the proposed legislation will adequately address legitimate pollution concerns without destroying the Kansas pork industry.
When human lives are involved, the cost of installing a new light seems insignificant.
Those who argue that our city should make provisions for people of all income levels are apparently unaware of the balance which currently exists.
Those who claim that it would limit the use of our rifle range have not read the legislation. Let's not be deterred by uninformed fears.
Those who argue that citizens would not use the new system are ignoring the experience of every other city that has instituted such a plan.
Phrases
although it is true that
although superficially compelling, the argument that
are ignoring the evidence
are apparently unaware that
are the concerns of the narrow-minded
avoid being swayed by the views of
cannot let ourselves be deterred by
don't understand how anyone can honestly
emotional arguments that obscure the facts
great deal of emotional rhetoric
have not done their homework
have not taken the trouble to
have simply misunderstood
ignoring the importance of balance
in spite of statements to the contrary
in spite of the claims that
short-sighted attempts to
strident voices speak out against
those who claim that
those who argue that
voices of the uninformed
what price can we place upon
4

. Express appreciation for the legislator's service, and make a final heightened appeal for the bill's passage.
Sentences
We appreciate your attention to matters which have a direct bearing on Iowa agriculture and industry.
I appreciate all of your good work, and I hope you will do everything you can to move this important legislation forward.
We think you are doing a good job in the Senate and wish you luck in the upcoming elections. Passage of laws like those in the Doe Bill will demonstrate that you care about the Kansas beef industry. What is good for business is good for America.
I voted for you because you seemed to best represent my interests and attitudes. I am with you as long as you are with me.
Thank you for being a voice of reason among all the strident voices of fear we have been hearing.
We appreciate your courage in pursuing what you know to be best for our city in spite of intense opposition.
Phrases
a voice of reason
am sure you will agree
applaud your courage in
appreciate all you do
appreciate your efforts
appreciate your attention to
be assured of our support
both commendable and necessary
can count on our continuing support
hope we can count on your support
hope that you will question sharply
how we can help
if we can be of any assistance
matter has a direct bearing on
please let me know
please don't disappoint us
share your position on
thank you for
this issue merits your
urge you once again to
will be happy to
will support you in
would like to hear from you
your vote is important to us
your time and attention
Related Articles
Related Resources
Still can't find the right words for your government letter?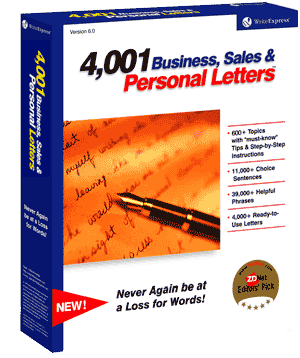 You will with our 500 letter-writing tutorials!
Find the government letter that fits your needs and copy it directly into Microsoft Word or your favorite word processor.
Or let our 500 letter-writing tutorials guide you step-by-step through the writing process, suggesting sample phrases and sentences for each writing step. In minutes, you can write an effective government letter.
Print your government letter and send it!