Tips
This type of party is usually informal, and the invitations should follow suit. If the party is to follow a theme, the invitations should make this clear. The letter of invitation is very often a form letter and need not be personalized. All information the party goer will need should be included.
Steps
1

. Announce the party. If there is a theme, include it.
Sentences
I'm giving a little party in honor of St. Valentine's Day. Please bring someone you love and wear something red.
Doe's is hosting an informal Halloween gathering Friday night. Costumes are optional and dress is casual.
The lowly groundhog doesn't get enough appreciation. One appearance a year and that's it! Well, Jane and I are having a Groundhog Gala in honor of the little guy on the evening of February 1, Groundhog's Eve. There is a catch--you have to cast your vote. If you want more winter, wear black; if you are hoping for an early spring, wear green!
Proving once again that you don't have to be Irish to celebrate Saint Patrick's Day, John and I are having a party.
Please come to our house for a potluck supper on St. Patrick's Day. No, food does not need to be green.
Valentine's Day is the excuse, but our dear friends are the reason. We invite you to our party Saturday night. Please come over and be our Valentines.
Doe Construction's annual Independence Day picnic will take place next Saturday at our usual spot along Barbecue Beach on Possum Lake. Festivities get underway at noon. There will be fireworks at dusk.
Phrases
a party in honor of
a company party to celebrate
all ghosts and goblins are welcome
are having a red, white and blue party
are having a little get-together
bring your Valentine
bring a small gift to exchange
come join us in celebrating
come decked out in your
don't forget to wear
even if you're not Irish
express our "heartfelt" thanks
for all the lovers out there
get into the holiday spirit
get into the "spirit" of Halloween
glad rags are in order
here's a chance to
in honor of St. Patrick
on St. Patrick's day
rumor has it the Easter Bunny will be there
seems a good excuse to have a party
to celebrate Valentine's Day in style
watch out for leprechauns
will have a "white elephant" gift exchange
will be a prize for the best costume
you are invited to
2

. Give date, time, location, and any other pertinent information. State if an RSVP is required. Let your guests know what type of refreshments, if any, to expect.
Sentences
The party will be at our house, 1600 Main Street, beginning at 6:30 pm on the 17th. There will be light refreshments and drinks. Please RSVP to Jane by the 14th.
TIME: 12 Noon Saturday the 4th of July<br />PLACE: Our back yard<br />FARE: Barbecue, sandwiches, potato salad, fresh corn, and BYOB<br />PEOPLE: The more the merrier! Bring your family if you like--there's plenty for the kids to do
We'll be meeting at the Bells of Dublin Pub in their excellent dining room around 8:00 p.m. on the 17th. The pub is located in the north end of Doe Plaza, downtown. Mr. Doe will be picking up the check for dinner, but drinks are your own responsibility.
Since this is a pool party, don't forget your suits and towels. We will be getting underway at 2:00 p.m. on Saturday. You know the way!
The Doe offices are located at 1600 Main Street in Springfield, and the party will take place in the main lobby at 7:00 p.m. on Tuesday evening. There will be catered hors d'oeuvres and drinks. Please RSVP to Jane.
We are getting together at John and Jane's home at 1600 Main Street on Valentine's Day Eve. Dinner will be served about 8:00 p.m. Of course, everyone is encouraged to bring a partner.
While the kids are out trick-or-treating, we can stay at my house and do our scary-best to eat all the candy. Call if you need directions (555-5555). I'm going to be ready around seven. Remember to dress like your favorite political figure or just surprise us.
Phrases
are responsible for your own drinks
be at our house by
beginning at 7:00 p.m.
bring your favorite
bring a friend along
bring a swimsuit and towel
bring your favorite trick-or-treat to share
call me if you have any questions
come prepared to
dinner will be potluck
dinner is on me
don't be surprised if the food is green
don't forget to bring
for directions to the party
has prepared a map
let us know how many people you plan to bring
meet at lunchtime for
please dress casually
please bring a date
RSVP to John
this Saturday at the park
will take place at
will tell you how to get there
your family is welcome
Related Articles
Related Resources
Still can't find the right words for your holiday letter?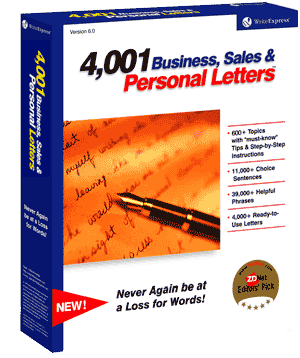 You will with our 500 letter-writing tutorials!
Find the holiday letter that fits your needs and copy it directly into Microsoft Word or your favorite word processor.
Or let our 500 letter-writing tutorials guide you step-by-step through the writing process, suggesting sample phrases and sentences for each writing step. In minutes, you can write an effective holiday letter.
Print your holiday letter and send it!