Tips
Be direct, concise and positive. There is no need to give more information than necessary. Also see "Announce or introduce a new salesperson" and "Announce a new partner."
Steps
1

. Introduce the new employee by name, noting the position he or she will fill and the date when the change will take place.
Sentences
We are very happy to announce that we have hired John Doe to work in the Accounting Department as the head clerk. He will start work on August 2.
New Hires: Jane Doe has been hired to work with the New Product Development Team as a technical writer. She will prepare mainly in-house documents.
On February 13, we hired Jane Doe to be the new director of field training.
We have finally filled the void created when Jane left the firm. We hired John Doe to be the new junior partner. He has already begun work with the firm and is looking for a new house in the Springfield area.
We have managed to hire one of the most recognized figures in the industry: Jane Doe. She will begin as vice president of marketing immediately.
We are pleased to announce that we have filled the position of regional manager. We hired Jane Doe, who will take over the position on October 15.
Phrases
announce the hiring of
are happy to announce that
excellent background in
found the perfect replacement for
has recently accepted our offer
has already started work
has considerable experience in
has done an exceptional job of
has been hired to work with
has great practical knowledge of
has accepted a position in
has been hired to replace
has a reputation for
have managed to hire
have filled the position of
is highly regarded
one of the best
welcome John to our team
will start on
will take over the position on
will be in charge of
will join us on
2

. Briefly describe the new employee's education and work experience, possibly including such information as former clients, positions, and special projects. If necessary, mention the new employee's responsibilities.
Sentences
She graduated from Springfield University in 1997, with a B.S. degree in organizational behavior, and from Kansas State in 2002, with an MBA degree. She worked for Doe & Associates from 2002 to 2005. Since then, she has done contract work for various firms, including the Doe Corporation.
He has been vice president of operations for the Doe Corporation for the last six years. He is a graduate of Doe State University, class of 1964, and has worked at Doe for sixteen years in the Kansas area. He will oversee production for all domestic markets.
She graduated in textiles from Doe State University this April. While at Doe, she received a Foundation Scholarship for a year's study in London. She will be a buyer for our European markets.
John has a wealth of experience as a salesman for Doe Corporation. Some of his former clients include Doe Products, Doe & Associates, Doe Software, and Doe Corporation. His primary responsibility will be to increase our client base in the West.
Jane and her family come from Centerville, Kansas. She received her B.A. degree in graphic art from Doe University and an M.F.A. in graphic design from Springfield Arts Institute. She has worked for Doe Entertainment and The Doe Group and has consulted for several movie studios.
He graduated in 1987 from the University of Kansas and was immediately hired by Doe Accounting, where he has worked until coming to us this year. He has served several major clients in the entertainment, aerospace, and food industries, and has helped write two textbooks on accounting.
Phrases
accomplishments include
along with practical experience in
background is in
before that, she was with
brief rundown on
delighted that he has agreed to join us
excellent communication skills
has a special interest in
has extensive experience in
has had a wealth of experience in
has considerable expertise in
has been closely associated with
her publications include
is well qualified to
is a graduate of
is particularly interested in
knows the business from the ground up
much of her experience has been in
with a degree in
worked his way up from
3

. Invite the rest of the company to welcome the new employee.
Sentences
Please take the time to introduce yourself to John and help him feel like a part of the team.
I hope you will join me in welcoming John to our firm.
Please make her feel welcome.
We are very pleased to have John on our team, and we look forward to a long and rewarding business association with him.
Please join with us in welcoming Jane and helping her learn the ropes.
We anticipate making giant strides in the market with John at the helm!
Phrases
am confident that she will
are sure you will find
are very pleased to have
enjoy getting to know
get together for a brief visit with
give him the same warm welcome
happy to have him on board
is anxious to meet with
look forward to
make her feel welcome
please help us welcome
show him the ropes
spend a few minutes getting to know
to a long and rewarding association with
trust you will join in welcoming
will be a valuable asset
wish him well
wish her the best of luck
with his wealth of experience
with her excellent background
Related Articles
Related Resources
Still can't find the right words for your introduction letter?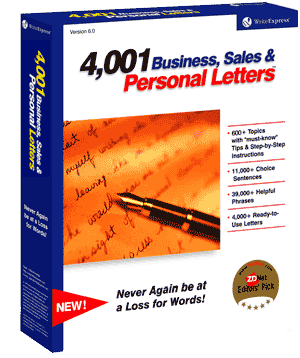 You will with our 500 letter-writing tutorials!
Find the introduction letter that fits your needs and copy it directly into Microsoft Word or your favorite word processor.
Or let our 500 letter-writing tutorials guide you step-by-step through the writing process, suggesting sample phrases and sentences for each writing step. In minutes, you can write an effective introduction letter.
Print your introduction letter and send it!