Tips
You are extending both a compliment and an invitation or request, so the tone of the letter should be hopeful and complimentary. Be direct. Avoid excessive flattery.
Steps
1

. Extend the invitation, naming the event and including the date, time, and place. Also, explain the purpose of the event and mention other persons who will be speaking or performing.
Sentences
In connection with our annual symposium in which students present their own papers, we invite an expert in the field to address us. Since our emphasis this year is on dialects, we would be honored if you could speak to us on your recent field work. The event will take place on our campus on May 22, and your presentation will be from 10:00 to 11:00 a.m. Professor Doe, from Springfield College, will also be on the program.
We hope your schedule will allow you to meet with us on July 3, during our Freedom Festival. We would like you to speak that evening at the unveiling of a new statue to commemorate our independence. Unless you would prefer another topic, we would like you to discuss the current controversial legislation. Both state and federal legislators will be present, although they will not be speaking.
Each September we celebrate "Swiss Days" with a parade and numerous events that involve most of the community. One of the highlights is the Saturday night music festival in which we always have a featured speaker distinguished in Swiss cultural arts. We would be honored to host you as our speaker on September 15, if your busy schedule will allow it. Our group would like to hear of your work with Swiss folk music.
We congratulate your dance group on their recent success in national competition, and extend an invitation to you to perform at half-time at the Doe University Homecoming Game. Kickoff time is 2:00 p.m., Saturday, October 15.
Phrases
a topic of your choice
will also be on the program
at the unveiling of
at the dedication of
at our meeting on
be our keynote speaker
be honored if you would
be our featured speaker
congratulate you on your
have also invited
have long admired your
hope your busy schedule will allow
hope your schedule will permit you
in the field of
in connection with
invite you to
on the subject of
perform for us
will be present
will take place on
would enjoy learning more about
would like you to speak
would like you to discuss
would like to hear of
would like to invite you to
your recent work on
your outstanding talent
your expertise in
your well-known work
2

. Explain what the program will consist of, including other speakers or performers, topics to be covered, background and interests of the audience, possible interaction with the audience, and time constraints. Mention what you can offer in terms of physical facilities, equipment, and materials.
Sentences
The symposium will last two days and will cover a wide range of language topics. We will have a question and answer period after each main speaker.
All of the participants will have taken an introductory course, and many will be enrolled for advanced studies.
Please let us know if we can help you with any special equipment or materials.
We expect to have approximately 75 members in attendance.
We will be happy to handle the details regarding equipment, materials, or the arrangement of the room.
The rest of the program would consist of several musical numbers preceding your part.
The field could be made available for you to practice any evening of the week before or on the morning of the game. Our sound crew will be available to help with any technical needs.
Phrases
all of the participants
anticipated attendance is
cover a wide range of
from several points of view
further details will be forthcoming
have an interest in
heighten awareness of
immediately following the
inform the public of
other speakers will be
program will include
question and answer period
share the latest developments in
special equipment or materials
the purpose of the event is to
the program will consist of
will be available to
will be happy to
will last for
will run for a full
3

. Explain what you can offer in terms of an honorarium, payment of travel and lodging expenses, or opportunities to meet other professionals.
Sentences
Since we are a volunteer organization, we are unable to offer you an honorarium; however, we can cover your cost of transportation and lodging.
We are pleased to be able to pay your travel and lodging costs and to offer you a modest honorarium of one hundred dollars.
We are unable to offer you payment for your performance, but we hope that this opportunity to meet with other professionals will be rewarding.
Although we are unable to offer you an honorarium for your address, we would be pleased to record it for later publication.
We understand that federal employees may not receive honoraria, so we would like to contribute the equivalent of the usual honorarium to the charity of your choice.
We will provide complimentary tickets and lunch for your group.
Phrases
a volunteer organization
an honorarium of
an excellent cause
as you do not accept honoraria
at your normal rates
can offer you only a small
chance to meet with other professionals
charitable contribution
complimentary tickets to
cover the costs of your
for your address
for your performance
have a very small budget
hope that you will accept
opportunity to donate your time to
pleased to able to
satisfactory financial arrangements
the remaining events of the
transportation and lodging
unable to offer you
unable to offer payment
understand that you
will, of course, provide
would be happy to
would be pleased to
your customary fee
4

. Request a reply within a reasonable but specific time.
Sentences
We hope you will be able to give us an answer by June 15.
We hope you will accept our invitation, but if you cannot, it would be helpful for us to know by June 15.
Since we will be mailing announcements soon, we would appreciate your response by June 15.
Please let us know by June 15 whether you will be able to accept our invitation.
Phrases
by mail or by telephone
finalize our program
for further clarification
for more details
give us an answer by
hope you will be able to
if you have any questions
if you are available, please phone me by
let us know by
may we request that you
may I hear from you by
or earlier, if possible
please notify us of your availability
please call me at
programs will be printed on
put your name on the announcements
whether you will be able to participate
will call you early next week
would appreciate having your reply by
would appreciate your responding by
5

. Express your sincere hope that the reader will accept the invitation.
Sentences
We will look forward to your address.
We sincerely hope you will be able to perform.
We hope you can work us into your busy schedule.
Everyone is excited about the possibility of seeing you perform.
We have heard so much about you that we are eagerly awaiting this event.
Your reputation as a speaker has preceded you, and we are eager to hear you.
We look forward to your reply.
Phrases
are eagerly anticipating
are eagerly awaiting
are excited about
awaiting your reply
feasible for you
have an excellent reputation
have heard so much about you
learning from you
look forward to meeting you
look forward to hearing
satisfactory to you
seeing you perform
sincerely hope that
the prospect of
these arrangements will be
this engagement will be
to seeing your performance
will be so pleased if
you can work us into
you will be able to
Related Resources
Still can't find the right words for your invitation letter?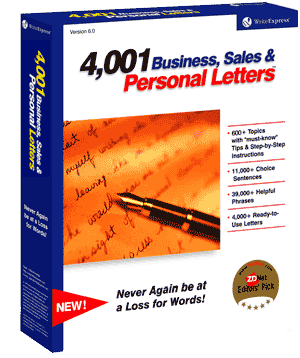 You will with our 500 letter-writing tutorials!
Find the invitation letter that fits your needs and copy it directly into Microsoft Word or your favorite word processor.
Or let our 500 letter-writing tutorials guide you step-by-step through the writing process, suggesting sample phrases and sentences for each writing step. In minutes, you can write an effective invitation letter.
Print your invitation letter and send it!