Tips
The organization's members undoubtedly feel they are extending a valuable offer to you. Therefore, express appreciation for the opportunity that you cannot accept at this time and show respect for the organization.
Steps
1

. Express appreciation for the invitation and your regard for the organization. Explain briefly why you cannot join.
Sentences
I am honored that you would consider me for membership in your organization. Although I am aware of the good you accomplish in our community, I must decline because I have other church commitments that occupy my time on Thursday evenings.
At any other time I would quickly accept your invitation to join because of the respect I have for your organization. However, my current commitments are so time consuming that I must decline this time.
I am flattered that you would consider me qualified for membership in your organization. I wish I could accept the invitation, but we will soon be moving from the community.
My sincere thanks for your invitation to join your organization. Unfortunately, I must decline at this time. My current affiliation with the realty association could present a conflict of interest.
Phrases
accept my sincere thanks for
am very much aware of
am afraid I must decline
am honored that
am flattered that
at any other time
current commitments are
felt honored by your
for membership in
in your plans for
inviting me to
must decline this time
must regretfully decline
must turn you down at this time
my current affiliation with
respect I have for your
thank you for
that you would ask me to
that you would consider me for
that you consider me qualified
the good that you accomplish
to receive your invitation
was surprised and honored
wish I could accept
would quickly accept
your request that I consider
your invitation to join
your kind invitation
2

. Wish the organization success and express interest in possible affiliation with it in the future.
Sentences
Please accept my best wishes for future success.
Thank you for thinking of me and best wishes in all your endeavors.
I know your organization will continue to make a great contribution to our community.
I will be following your activities. Perhaps I will be able to participate in the future.
Best wishes! I hope you will consider me for membership again when circumstances allow.
Phrases
am sure that you
am certain that you
be an inspiration to
best wishes for your success
for thinking of me
for your future success
hope to be able to
in all your endeavors
keep up the good work
make a real difference to
make a great contribution to
participate in the future
please accept my best wishes
sincere wishes for
support your activities
thank you once more
when circumstances change
will continue to
wish you continuing success
wish you well
Related Resources
Still can't find the right words for your invitation letter?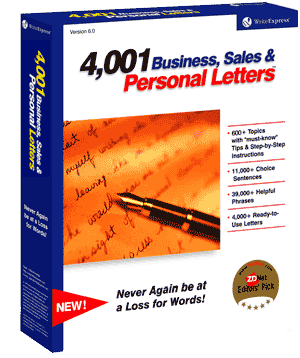 You will with our 500 letter-writing tutorials!
Find the invitation letter that fits your needs and copy it directly into Microsoft Word or your favorite word processor.
Or let our 500 letter-writing tutorials guide you step-by-step through the writing process, suggesting sample phrases and sentences for each writing step. In minutes, you can write an effective invitation letter.
Print your invitation letter and send it!