Tips
Since such requests are impositions on a person's time and resources, be especially courteous and tactful. Comments showing confidence in the reader or satisfaction with products may be helpful. Don't ask for more than common sense would dictate.
Steps
1

. Make your request, explaining, if appropriate, how you plan to us the product or information.
Sentences
Mr. Doe has asked that we prepare a presentation for a client on the durability of the new shingles. Please send me the Springfield research reports.
Your November program on evaluating fishing tackle was very informative. Please send me the October catalog mentioned in the program.
I am enclosing a letter from Mr. Doe authorizing the release of the moonscape documents. Please send them to our downtown office as soon as possible.
After meeting with your representative, I am especially interested in the opportunity to work out of my home. Please send me further information on how I can set up my own business.
Please send me a sample of the skin cream that you were demonstrating at the Doe's residence last night.
I would appreciate receiving your latest data on the life expectancy of smokers over 50 years of age.
Our investment club is compiling information to help us in future stock purchases. Please send us the most recent copy of your investor's handbook.
We are considering buying your multimedia equipment to replace our old slide presentation. Could you send us a brochure to help us make a decision?
Being new to the state, I am not acquainted with the outdoor opportunities that this area offers. Could you give me the name and telephone number of someone who could supply such information?
I am planning to purchase several pieces of garden equipment this year. Please send me the special equipment pamphlet shown on page 56 of your spring catalog.
Please send me the latest bus schedule for northern Springfield.
Our group will be visiting the city in March. Could you please send me a theater guide for that time?
Please send me the most recent list of employment opportunities with your firm.
I am doing some comparison shopping before buying a new mixer. Would you please answer the questions on the enclosed, self-addressed card and return it?
Could you help me find the answers to the following questions about my automobile insurance policy, No. 1234?
Could you please send us a catalog of your latest models? We would like to review it before a sales representative calls.
Phrases
advance information on
am doing research on
am working on a project for
am preparing an article on
am planning to purchase
am interested in
anticipate ordering several
are very interested in
are considering buying
are interested in changing over to
are compiling information on
are seeking a new supplier for
could you let me have
could you help me find
could you please provide
doing some comparison shopping
enjoyed your program on
further information on
has suggested that you might
have some questions about
if you could forward it to us
intend to update our
most recent schedule
need to replace our
need to find another supplier
need the information in order to
plan to share the information with
recent research reports on
response will help us to
some information about
the most recent copy of
the new developments in
the latest data
to decide on our next purchase
want to buy a
will be visiting the
would like to review information on
would appreciate receiving
your latest catalog
2

. Describe where or how to send the goods.
Sentences
Please send the samples to my attention, 1600 Main Street, Springfield, Kansas 12345. I will need the merchandise by June 1.
My address for all correspondence follows:<br />John Doe<br />1600 Main Street<br />Springfield, Kansas 12345
Please let me know by May 15 whether you will be able to supply me with the samples. My telephone number is 555-5555, or you may send a FAX at 555-5555.
We would appreciate receiving the information within two weeks.
I have enclosed a stamped, self-addressed envelope for your convenience.
Please return the data in the self-addressed envelope.
For your convenience I have enclosed a self-addressed envelope.
Phrases
as soon as possible
if there is any problem
immediate attention to
for your convenience
need the information by
need to make a decision by
our deadline is
please let me know by
please call me at
please notify me if
please send the
receiving the information within
the matter is rather urgent
self-addressed, stamped envelope
to the following address
to me at the above address
whether you will be able to
will be making a decision on
would appreciate receiving
would appreciate your sending it
3

. Express appreciation and, if appropriate, offer to pay costs involved.
Sentences
I look forward to receiving the catalog soon.
I really appreciate any information you can give me
We are grateful for your generosity.
Thank you very much for your prompt attention to this request.
Our group will be delighted to receive this information
We are pleased to consider the options that you suggest.
This information will be a great asset in our planning.
If a payment is required, I will respond promptly with a check.
I will be happy to reimburse any costs incurred if you will include an invoice.
I am enclosing a check for $4.00 to cover the cost of the photocopies.
I will be happy to return the kindness whenever I can.
We are anxious to reciprocate your kindness. In the meantime, please accept our sincere thanks.
Phrases
any information you can give me
appreciate your assistance
appreciate your trouble
appreciate the service you provide
are grateful for
are eagerly awaiting
are certain that
exploring our options
finding out more about
learning more about
look forward to
receiving the information
thank you for
trying out your product
will be a great asset to
will be of great value to
will be delighted to receive
will be pleased to
your prompt attention to
your help in this regard
a stamped, self-addressed envelope
am enclosing a check for
am willing to return
an international postal coupon
any costs incurred
are anxious to reciprocate
charge it to the accounting department
cover any costs involved
enclose an invoice
have enclosed a
if you charge for
if payment is required
if there is a charge for
please send it COD
please let me know what
please bill me for
to cover the cost of
trust that this will cover your costs
will be happy to reimburse
will be happy to pay for
will pay promptly
Related Articles
Related Resources
Still can't find the right words for your request letter?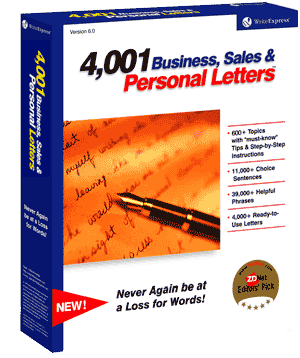 You will with our 500 letter-writing tutorials!
Find the request letter that fits your needs and copy it directly into Microsoft Word or your favorite word processor.
Or let our 500 letter-writing tutorials guide you step-by-step through the writing process, suggesting sample phrases and sentences for each writing step. In minutes, you can write an effective request letter.
Print your request letter and send it!