Tips
The order of ideas in your request is not as important as making sure the relevant information is communicated. Generally, you will want to describe the item sent, explain when you sent it, and why.
Steps
1

. Describe the item you sent. Tell when you sent it and why, as necessary.
Sentences
Last week we sent a new pair of pants to John for his birthday.
We shipped your order of two dozen wigs by airmail last Tuesday.
We put your vase in a special padded package and sent it parcel post last Friday.
Has little John received the birthday present that I sent last month?
We sent your suit last week with our usual airmail shipments.
Because of the early deadline, we sent the data by special delivery.
Phrases
a gift subscription to
according to our records
am wondering if you received the
as you requested
as a gift for
asked them to
has she received the
in response to your
last month we sent
mailed it on February 21
mailed it directly to you
ordered it from
packed it as carefully as possible
sent your order by insured post
sent it by overnight mail
sent it by surface mail
sent it by parcel post
shipped your order of
should have arrived by now
was sent last month
with our usual shipment
wrote to you concerning
2

. Explain your concern.
Sentences
I understand that there was a postal strike in Kansas, so I wonder if he received it on time.
I am afraid I may have inadvertently paid insufficient postage.
I don't remember whether I put enough postage on the package.
I have heard that mailboxes in your area have been vandalized lately.
Mailing parcels abroad always causes me concern.
If you haven't received it by now, please let me know so I can notify the shipping clerk.
I hope that it made it through customs.
I heard that one of the delivery company's trucks was in an accident.
I know you have been very busy, but I have been anxious to know what he thought of it.
I am afraid that I may have sent the wrong size.
Please excuse our impatience, but we are anxious to know whether the samples we sent arrived in good condition. We have had some problems in the past with the delivery company.
Phrases
after the recent accident in
always afraid of a problem with
am wondering if you received
getting items through customs
have heard about the problems with
have not yet heard
have had problems in the past with
have been difficulties with
hope that it has arrived by now
hope there was no problem with
in view of the
know how busy you are
mailing goods overseas
new delivery company
not yet received your
of quite significant value
in spite of the most careful packaging
understand that there has been
was rather fragile
wonder if perhaps
3

. Ask the reader to let you know if or when the item was received.
Sentences
Please let me know whether he received the gift. I'm dying to know what he thought of it.
Let me know whether he received it. If it is not the right size, I can exchange it quickly.
If you haven't received the shipment by Friday, please call our department at 555-5555.
Please call me collect as soon as you receive the shipment, so I can reassure the manager.
I understand how busy you are, but I am anxious to know whether you received my letter.
Could I trouble you to let me know when the vase arrived? It's important that I know.
If the package hasn't arrived by Friday, I will have the Post Office put a tracer on it.
Phrases
am anxious to know
as soon as possible
as soon as you receive
can be exchanged, if necessary
can put a tracer on
could I trouble you to
if it has not yet arrived
if it arrived in good condition
if you haven't received the shipment by
order was insured
please call collect
please let me know
please call if
regret any inconvenience
should have reached you by
so that we can
take pride in our service
whether you received
would appreciate your
would you be so kind as to
would like to know
Related Articles
Related Resources
Still can't find the right words for your request letter?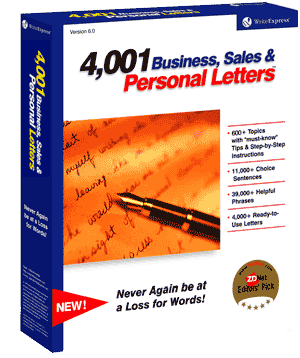 You will with our 500 letter-writing tutorials!
Find the request letter that fits your needs and copy it directly into Microsoft Word or your favorite word processor.
Or let our 500 letter-writing tutorials guide you step-by-step through the writing process, suggesting sample phrases and sentences for each writing step. In minutes, you can write an effective request letter.
Print your request letter and send it!