Tips
Unless there are reasons for qualifying your approval, express it unconditionally so the reader feels fully satisfied. If you cannot give full approval, soften the conditions while still giving approval.
Steps
1

. Begin with a positive statement, informing the reader of the good news.
Sentences
Yes, I am happy to grant you permission to use my article in your forthcoming book.
We are pleased to send you a transcript of the program that aired last week on "Meet the Governor."
I am delighted to inform you that the Board has approved your request for promotion by a unanimous vote.
Thank you for ordering the TX tiller from Doe Associates. Yes, we still have the 2001 models in stock. Your order is being shipped today by UPS.
Congratulations! Your request for an extension has been approved!
Thank you for informing us of your change of address. We will make the appropriate changes in all our mailings.
After considering your insightful observations and request, we have decided to restructure the process as you suggested.
Phrases
am happy to
am delighted to
am only too happy to
am honored that you asked
are pleased to
are able to fill your order for
grant you permission to
has been accepted by
has approved this exception to
has approved your request for
have decided to
to inform you
to let you know that
to be able to assist you with
was an easy decision to
will be happy to
will be a pleasure to
will make the appropriate changes
will be able to
your request has been approved
2

. Reinforce the idea that what the person wants is valuable and worthwhile.
Sentences
I think your work will be a great help to students who will use the book. There really is no other like it on the market.
The response from his constituents has been overwhelming. It seems that his plan will benefit all sectors of our society.
This action is but one indication of the high regard in which you are held. We are confident that your service in this position will benefit us all.
The Doe tiller has been shown to be the most versatile and dependable tiller in its price range. You have made a wise choice! The tiller will give you many years of worry-free service.
We see that granting this request will help you produce a program that we can all be proud of.
Keeping track of our clients is very important to us.
We agree that it will be a significant aid to blind students.
Phrases
a mutually beneficial arrangement
appears to be a positive move
are certain that this will be
are confident that
hold you in high regard
important to all of us
it seems that this move will
make a real difference to
only too happy to assist you
put us a step ahead
sure that you will not regret
trust that this will
unique approach to
useful addition to
will be of great benefit to
will be of significant assistance to
will be an excellent addition to
will benefit from
will be a great help to
will prove valuable to
willingness to assume responsibility for
3

. Encourage an ongoing relationship, if appropriate.
Sentences
I shall look forward to receiving a copy upon its publication.
If you would like to be on our regular mailing list, simply fill out the enclosed card.
We look forward to many more years of productive collaboration.
Along with your tiller you will find a catalog of useful attachments. In the weeks ahead you will undoubtedly want to acquire some of them. We will be pleased to fill your needs promptly.
Please keep us informed of your progress. We always look forward to your weekly reports.
We want to keep you on our "Preferred Clients" list.
Please feel free to suggest other ways in which we can be of service.
I appreciate your insights. Please do not hesitate to request other changes that will improve the program.
Phrases
appreciate your insights
contact me when
could you meet with me on
don't hesitate to
happy to be of assistance
hearing from you
if you have any questions or concerns
if you would like to
keep us informed about
look forward to
many more years of
on our mailing list
other ways we can be of service
please feel free to
please let me know
productive collaboration
send me a revised copy
share your suggestions
will be pleased to
working with you on this
Related Articles
Related Resources
Still can't find the right words for your request letter?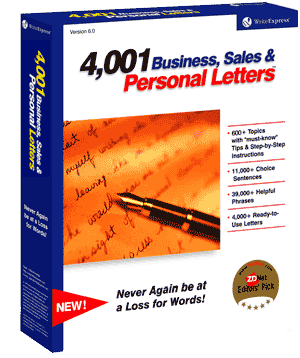 You will with our 500 letter-writing tutorials!
Find the request letter that fits your needs and copy it directly into Microsoft Word or your favorite word processor.
Or let our 500 letter-writing tutorials guide you step-by-step through the writing process, suggesting sample phrases and sentences for each writing step. In minutes, you can write an effective request letter.
Print your request letter and send it!