Tips
Be sincere and avoid flattery as you mention the special contributions the reader can make. Also, be sure to inform the reader that the position is voluntary and not paid.
Steps
1

. Indicate the need for voluntary service.
Sentences
It's a new year, which means that we need a new president.
As you already know, John Doe has stepped down from his position, thus leaving an empty chair on the board.
Every year Doe Hospital recruits dozens of service-oriented, dependable young people to volunteer at the hospital.
I am pleased to notify you that our association's chairperson has submitted your name for the open position on our activities committee.
Our organization is forming a relief effort committee to serve those members of our city who need temporary shelter, food, and clothing. We currently need fifty volunteers to get this project running.
The Doe Society will be holding a panel lecture series throughout the year. The topic is self analysis, and we need experienced professionals like you to serve as volunteers on the panels.
Phrases
an ever-increasing need
are looking for
as you know
dedicated group of volunteers
fund-raising drive
get this project going
is a great need for
it is time to recruit
it is time for us to
looking for volunteers to
need to find a new
need to organize
need volunteers for
need a new
people with experience in
people committed to
preparing for our annual
qualified and experienced
will be holding a
willing to serve as
2

. Ask the reader to volunteer his or her service.
Sentences
When one of the board members mentioned your name as a candidate, we voted unanimously that you are the right person for the job. We will be delighted if you accept this important challenge.
I want you to fill the vacancy.
Young people like you with an abundance of ideas and energy are exactly what we are searching for. Will you come and serve with us?
We are pleased to offer you the position if you will accept.
Our organization is based on service. Will you join our ranks?
Naturally, you were our first choice for the panel and we will be delighted if you will accept our invitation to serve on it.
We hope you will agree to join our committee.
I encourage you to give serious thought to accepting this rewarding position.
Phrases
accept this important challenge
are pleased to offer you
be willing to accept
give serious thought to
hope that you will
hope you can
invite you to
join our ranks
mention your name
name has been submitted
right person for the job
suggested your name
very rewarding work
vote was unanimous
want you to
were our first choice for
were nominated by
will you take on this
would you be willing to
would be delighted if
your name came to mind
3

. Tell the reader why he or she is qualified to volunteer his or her services.
Sentences
I assure you that our decision was not blind. We carefully reviewed all of the candidates and are confident that you are the correct choice.
Your background as an RN more than qualifies you for this voluntary position.
Even though we need our professional, experienced staff to make sure that our organization runs efficiently and smoothly, we also need young people like you who will bring in fresh insight and a passion for the work.
We need stability and confidence, and I think you can give us both.
I have always admired your dedication to your work and to your family and I know you will be a tremendous asset to our organization.
Your charitable nature makes you the obvious choice.
Your reputation for honesty and directness will be invaluable.
Your expertise in this field more than qualifies you for the position.
Phrases
a powerful advocate for
are confident that
are the obvious choice
are certainly qualified to
are well known for
believe that you can
carefully reviewed all of
have always been
have always admired your
in the forefront of those
know that you
leading the fight against
more than qualifies you for
the work you have done with
the most important qualification is
the reliability you have shown
will be a great asset
will be invaluable
your expertise in
your experience as
your willingness to
your knowledge of the
4

. Explain what will be expected of the reader or offer to meet to discuss the position.
Sentences
I am sure you already know that this position will require a great deal of effort on your part.
You will be responsible for selecting your own committee members and for organizing all of our events throughout the year.
We ask that each volunteer donate a minimum of five hours per week toward our cause.
This position requires a great deal of time and effort, but the rewards are great too.
I will contact you later this week to discuss the responsibilities of this position.
The committee meets once each week to plan, organize, and delegate responsibilities for our six annual charity events.
I will drop by your office by the end of the week to discuss the position further.
Phrases
a great deal of time and effort
a minimum period of
as you already know
ask that each volunteer
ask you to
attend the training
commitment would be for
commitment would be limited to
discuss this further
donate four hours each week
find it very rewarding
for organizing our
happy to answer your
meets once each
responsibilities are as follows
take responsibility for
will call you
will drop by
will be responsible for
will contact you
5

. Encourage a response or arrange to follow up.
Sentences
Thank you for your diligence in the past.
I hope to hear from you soon.
I look forward to receiving your reply.
We will be honored if you will accept. Please let us know in the near future.
Please give this idea some consideration and call me.
We need your answer as soon as possible.
Please notify us if you can join us.
Please give this some thought. I will call you next week.
I will call for your response.
Phrases
appreciate your consideration
as soon as possible
as soon as you can
hearing from you
hope you will consider this
hope to hear from you
if you can
if you will be able to
let me know
look forward to
need your answer
need to get started by
need to know by
please give this
please let us know
receiving your reply
thank you for
will be honored if
will call for your response
will call you early next
working with you again
your serious consideration
Related Articles
Related Resources
Still can't find the right words for your request letter?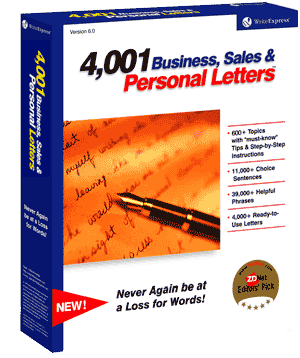 You will with our 500 letter-writing tutorials!
Find the request letter that fits your needs and copy it directly into Microsoft Word or your favorite word processor.
Or let our 500 letter-writing tutorials guide you step-by-step through the writing process, suggesting sample phrases and sentences for each writing step. In minutes, you can write an effective request letter.
Print your request letter and send it!