Tips
This letter accompanies a contract that you are sending for signatures or returning with signatures. You will often send drafts of contracts for review or approval with this letter.
Steps
1

. Identify what you are sending and why you are sending it.
Sentences
Enclosed is the Smith contract which we are now submitting for your review.
Attached to this cover letter is a draft of the contract for your review and comments.
Enclosed is your signed copy of the final contract.
Attached is a revised version of the contract, modified according to our discussions on August 23, 2001, and now ready for final signatures.
Enclosed is your Doe Mutual Title insurance policy #12345, covering the property located at 1600 Main Street in Springfield, Kansas, 12345.
Phrases
attached is a draft copy
contract we are submitting
contract to be reviewed
copies that need your signature
enclosed you will find
for your approval
for your review
review and comment
revised version of the contract
the copy I agreed to send
the attached copy of the contract
to approve the enclosed contract
2

. Explain what the reader needs to do with the document. If the document is lengthy or in several parts, or if your instructions are complex, carefully itemize the steps.
Sentences
The contract is in three parts. Each part needs to be signed in the signature block at the end, and each page needs to be initialed at the bottom.
This is a draft document only. Please redline this copy and make any changes or corrections that you feel are necessary.
If you agree to the contract as presently worded, including the revisions and modifications inserted yesterday, please sign the instrument, notarize the signatures, and return it to our office by certified mail.
Keep this insurance policy in a safe place with your other important papers.
Please review the lease agreement carefully, and if it is satisfactory, sign in the signature block at the end of each of the two copies. You may take possession as soon as I have my copy in hand, along with the security deposit.
Phrases
accept the report as accurate
contract in its present form
draft document
have your signature notarized
if you agree with
if it is satisfactory
initial each page
make a copy if needed
make the necessary changes
meet with your approval
needs corrections
parts one (1) and two (2) must be
redline this copy
return it to our office by Friday
review and return
sign where indicated
sign on the specified line
signed copy of the final contract
3

. Express appreciation, and state a deadline for returning the contract, if appropriate.
Sentences
We are very happy with the progress of the negotiations and the wording of the contract as it now stands. We would like to finalize these arrangements as soon as possible. We hope you can return the draft by Friday, July 23, 2002.
To finalize the sale, please return the document to us by certified mail within three working days.
It has been good working with you. If we can do business again, please let me know.
It has been a pleasure working with you. If you have any questions or further real estate needs, please let me know.
Thanks again for thinking of Doe Associates for your management consulting needs. We are ready to go to work as soon as you return the contract.
Phrases
any further needs
appreciate your business
as soon as you have finished reviewing
as it now stands
by the end of this week
by certified mail
finalize these arrangements
finalize the sale
if you have any questions
make a copy for your records
please return the signed contract
pleasure working with you
return the original
signature verifying
stamp of approval
thank you for your cooperation
when you have looked over the material
will get to work as soon as
Related Articles
Related Resources
Still can't find the right words for your transmittal letter?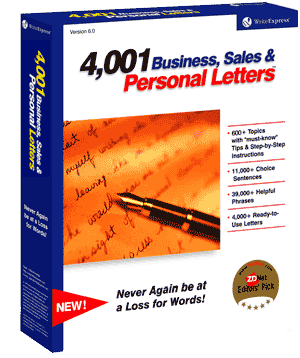 You will with our 500 letter-writing tutorials!
Find the transmittal letter that fits your needs and copy it directly into Microsoft Word or your favorite word processor.
Or let our 500 letter-writing tutorials guide you step-by-step through the writing process, suggesting sample phrases and sentences for each writing step. In minutes, you can write an effective transmittal letter.
Print your transmittal letter and send it!