Carta Modelo #1
It was good to make your acquaintance last week. We look forward to meeting with you again on Monday, January 3, at 9:00 a.m. to discuss the terms of our licensing agreement. We will meet in John Doe's office at 1600 Main Street.
Until then, please call Jane, our administrative assistant, at 555-5555 if you need more information. We are optimistic about what we can accomplish together.
Carta Modelo #2
As I mentioned at our lunch meeting, we plan to hold a meeting in January for anyone interested in employment at Doe International. It will be at 11:00 a.m. on January 5, in the auditorium of Building Q on the Springfield Campus. Representatives from each hiring division will be present to answer questions. Please bring an updated resume and a list of references. We look forward to seeing you there.
Carta Modelo #3
I am writing to confirm my appointment with you made over the phone the other day. We agreed meet in your office on May 6, at 9:30 p.m. Please complete the fact finder I have enclosed so that our meeting will be productive. If you have any question regarding our appointment or the fact finder, please call me.
I look forward to meeting you.
Carta Modelo #4
Thank you for taking time from your busy schedule to meet with me next Monday, May 12. Any advice you can give me as I make decisions about my career will be very helpful. I will meet you at 10:00 a.m. in your office. Please contact me at 555-5555, if we need to change the time.
Artículos Relacionados
Recursos Relacionados
¿No encuentras las palabras correctas para tu carta?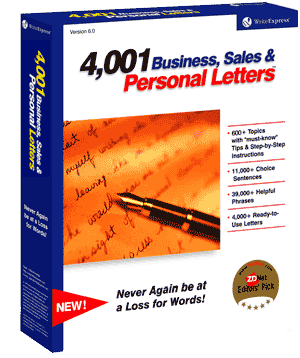 Con las instucciones a paso ¡escribes cartas como un profesional!
Busca la carta de que satisface tus mayores necesidades y cópialo en Microsoft Word o tu word processor preferido.
O permite que nuestras cartas de modelo te guíen paso a paso a través del proceso de escribir. Te recomendarán frases y oraciones modelos con cada paso. Dentro de minutos puedes escribir una carta de .
Imprime tu carta de y ¡envíala!