Carta Modelo #1
We have corrected a computer software error that sometimes corrupted e-mail messages. To update to the new mail system, please read the attached message. We think you will like the new system. It is much more reliable and runs faster.
Carta Modelo #2
Thank you for informing us about the error on page 5 of our manual. Our staff has confirmed that it is a printing error. Although it is too late to fix the problem in this printing, we will surely correct it in the next. Until then we will post the change on our electronic bulletin board. Thank you very much for taking the time to help us improve the publication.
Carta Modelo #3
I apologize for the error we discussed this morning. I easily should have caught a mistake of that size.
I e-mailed my home office with the correction, and you will receive a corrected statement by early next week. If there are any further problems, please contact me immediately. I am very thankful that you brought this to my attention.
Carta Modelo #4
We are sending this memo to correct a mistake in our employee newsletter dated December 5. Employees will receive a Christmas bonus of $250, not $25,000, as stated in the letter. We know that most of you realized it was an error. We regret any inconvenience it may have caused someone.
We appreciate your hard work, which has helped the company increase sales by 8% this year. We wish you all a happy holiday season.
Artículos Relacionados
Recursos Relacionados
¿No encuentras las palabras correctas para tu carta?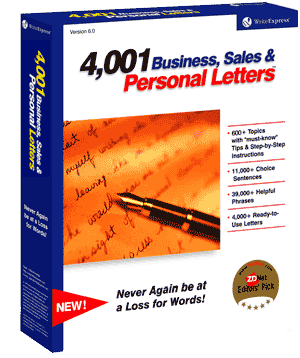 Con las instucciones a paso ¡escribes cartas como un profesional!
Busca la carta de que satisface tus mayores necesidades y cópialo en Microsoft Word o tu word processor preferido.
O permite que nuestras cartas de modelo te guíen paso a paso a través del proceso de escribir. Te recomendarán frases y oraciones modelos con cada paso. Dentro de minutos puedes escribir una carta de .
Imprime tu carta de y ¡envíala!