Carta Modelo #1
I just heard the news about your new job. Congratulations! I know that getting that first position after college is often very difficult, and I commend you for the resourcefulness you showed in your search. With your background in computers and your artistic talent, you will make a fine contribution to Doe Graphics. Best wishes for success and keep in touch.
Carta Modelo #2
I am sure Doe Corporation is thrilled to have you as their new secretary. Congratulations! With your corporate experience and rich background in personnel, you will be a great asset to them. I trust they recognize how fortunate they are to get you. Good luck and give me an update once you get settled.
Carta Modelo #3
We heard from your brother that you accepted the manager-trainee position at the Doe Corporation. We were all thrilled to hear the news. You were one of the best assistant managers we have ever had, and we were sorry to see you go when the company restructured the department. I don't think we have ever had such a hard worker with your creativity and leadership skills. Doe is getting a first-rate manager-trainee. Best of luck to you in this new opportunity.
Carta Modelo #4
Congratulation on your new job! I was delighted to hear that you had landed the position. This comes as no surprise, of course, to any of us who are acquainted with your work. Doe Corporation will soon discover how lucky they are to have you.
Please accept my best wishes for your continued success.
Artículos Relacionados
Recursos Relacionados
¿No encuentras las palabras correctas para tu carta?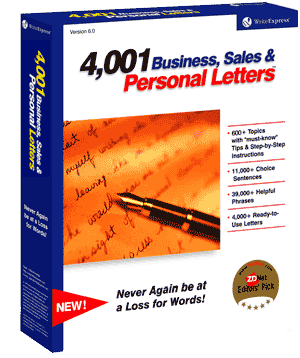 Con las instucciones a paso ¡escribes cartas como un profesional!
Busca la carta de que satisface tus mayores necesidades y cópialo en Microsoft Word o tu word processor preferido.
O permite que nuestras cartas de modelo te guíen paso a paso a través del proceso de escribir. Te recomendarán frases y oraciones modelos con cada paso. Dentro de minutos puedes escribir una carta de .
Imprime tu carta de y ¡envíala!