Carta Modelo #1
Congratulations on your ordination to the priesthood.
Your decision to live a life of service to others is one that your grandfather would be very proud of. You have worked hard to finish your seminary training and have been a great example to all of us.
May you find joy and satisfaction in your ministry.
Carta Modelo #2
Congratulations on your daughter's baptism. You must feel great satisfaction in knowing that you are already helping her grow spiritually by participating in this important event. You are wonderful examples of faith and dedication and we are all pleased that you have chosen to follow the traditions of your parents.
Please accept the accompanying gift as a token of our sincere congratulations. May your family always remember this special day.
Carta Modelo #3
Congratulations on your acceptance into the seminary! You will make a great contribution to the ministry. Your desire to expand the role of the missionary work in developing countries shows your wisdom and foresight. I know you will work hard in the next few years, and even harder after you graduate into the field, but it will be worth it. I have sent along a gift that I hope will make your dormitory room more comfortable. Here's to many, many successes in your faith!
Carta Modelo #4
Congratulations on being selected to head the seminary! Your example has already guided many along the more righteous path. What better way to continue this than by teaching directly? I hope this fountain pen will remind you of our admiration for you as you write letters telling of your experiences. We do sincerely wish you all the best of luck and Godspeed.
Artículos Relacionados
Recursos Relacionados
¿No encuentras las palabras correctas para tu carta?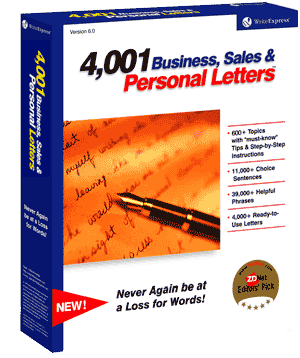 Con las instucciones a paso ¡escribes cartas como un profesional!
Busca la carta de que satisface tus mayores necesidades y cópialo en Microsoft Word o tu word processor preferido.
O permite que nuestras cartas de modelo te guíen paso a paso a través del proceso de escribir. Te recomendarán frases y oraciones modelos con cada paso. Dentro de minutos puedes escribir una carta de .
Imprime tu carta de y ¡envíala!