Carta Modelo #1
Your check #123 in the amount of $125.00 was returned to us marked "insufficient funds." Please send us a cashier's check or money order in the amount of $140.00 ($125.00 + $15.00 returned check fee) no later than March 31, 2002. If you have any questions about this, please call me at 555-5555. Thank you for your cooperation.
Carta Modelo #2
We are sorry to inform you that check #123 for $100 was returned to our store due to insufficient funds in your account. Please correct this situation as soon as possible. You may do this by bringing cash or a money order for the full amount plus $15 for the returned check fee, for a total of $115, to the service desk in our store. We appreciate your long relationship with our store and value your business. Thank you for your prompt attention to this matter.
Carta Modelo #3
Doe bank has notified us that your check #1234, in the amount of $343.50, is drawn on insufficient funds. We require a $20.00 returned check fee in addition to the original amount. Please remit $363.50 in the form of cashier's check or money order by November 1. Thank you for your prompt attention to this matter.
Carta Modelo #4
I have been notified that your layaway installment check #123, in the amount of $25.00, has been returned by your bank due to insufficient funds. As I am certain this is due to an oversight, you may avoid our $25.00 returned check fee by making the layaway payment in cash at our customer service desk during business hours before November 15. We thank you for your business and appreciate your cooperation.
Artículos Relacionados
Recursos Relacionados
¿No encuentras las palabras correctas para tu carta?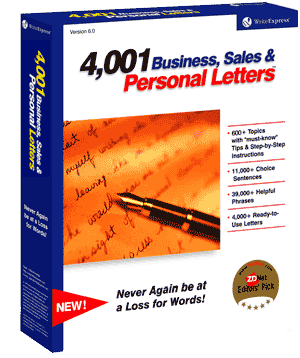 Con las instucciones a paso ¡escribes cartas como un profesional!
Busca la carta de que satisface tus mayores necesidades y cópialo en Microsoft Word o tu word processor preferido.
O permite que nuestras cartas de modelo te guíen paso a paso a través del proceso de escribir. Te recomendarán frases y oraciones modelos con cada paso. Dentro de minutos puedes escribir una carta de .
Imprime tu carta de y ¡envíala!