Carta Modelo #1
Through an apparent oversight, your February payment was for $120.00 instead of $220.00, as indicated on the invoice. We have added the $100.00 difference to your March bill. If you wish to handle this differently, please contact our office at 555-5555. We value your business. If you have any questions, please let us know.
Carta Modelo #2
We appreciate your recent payment of $50.00 on your account; however, the balance due was $75.00. Please correct this error by sending a check for the remaining amount of $25.00.
The Doe Corporation appreciates your business and your promptness in taking care of this matter. If you have questions about your account, please call Customer Service at 555-5555.
Carta Modelo #3
I received your rent check for $675.00. You may have forgotten that as of this month the rent in your building was increased to $700. I certainly understand how this oversight might have occurred, so there will be no penalty if you send a check for the remaining $25.00 by December 15. Thank you.
Carta Modelo #4
I received your payment of $55.00 for lawn services for the month of June. The $55.00 amount is indeed the usual charge, but on Saturday, June 9, I sprayed the front and back lawns for weeds, per your request, for an additional charge of $20.00. Unless you specify otherwise, I will simply add this $20.00 charge onto next month's billing. Please call me at 555-5555 if you have any questions about my billing.
Artículos Relacionados
Recursos Relacionados
¿No encuentras las palabras correctas para tu carta?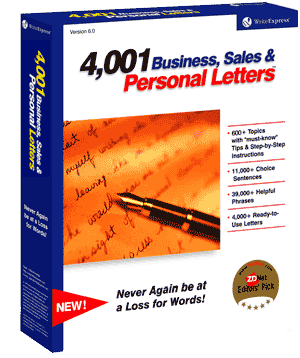 Con las instucciones a paso ¡escribes cartas como un profesional!
Busca la carta de que satisface tus mayores necesidades y cópialo en Microsoft Word o tu word processor preferido.
O permite que nuestras cartas de modelo te guíen paso a paso a través del proceso de escribir. Te recomendarán frases y oraciones modelos con cada paso. Dentro de minutos puedes escribir una carta de .
Imprime tu carta de y ¡envíala!