Carta Modelo #1
I sent you a check (#123) for $123.00 on May 5, 2001, to pay for work your employees did on my driveway. Unfortunately, the work has proved defective, and I am stopping payment on the check until you fix the defects. I am sorry for any inconvenience this may cause. As soon as you complete the work properly, I will send you a new check for the full amount.
Carta Modelo #2
On May 25, I sent a check to the Doe Corporation, #123, for $100.00. When I received your past due notice yesterday, I checked with my bank and discovered that the check was never presented for payment, and apparently has been lost. I have stopped payment on the first check and am enclosing another check, #345, for $100.00.
Please accept my apology for the delay. I appreciate doing business with such a fine company.
Carta Modelo #3
My bank confirms that my check #345, in the amount of $700, has not been cashed. I mailed the check with October's bill on October 29. Since you have sent me a second billing statement, I can only assume the check has been lost. I have enclosed a replacement check, #354, to pay the balance of $700. I am stopping payment on the first check and ask that you return it if it reaches your office. I apologize for the delay and inconvenience.
Carta Modelo #4
On October 8, I sent a check #567 in the amount of $550.00 for purchase and installation of an automatic sprinkler system in my yard. The work was not begun on the fifteenth as agreed, with no explanation offered. This failure to meet the terms of our verbal contract is unacceptable. I have stopped payment on my check and am taking my business elsewhere.
Artículos Relacionados
Recursos Relacionados
¿No encuentras las palabras correctas para tu carta?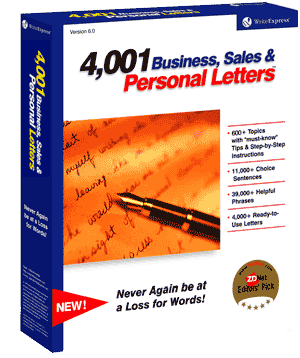 Con las instucciones a paso ¡escribes cartas como un profesional!
Busca la carta de que satisface tus mayores necesidades y cópialo en Microsoft Word o tu word processor preferido.
O permite que nuestras cartas de modelo te guíen paso a paso a través del proceso de escribir. Te recomendarán frases y oraciones modelos con cada paso. Dentro de minutos puedes escribir una carta de .
Imprime tu carta de y ¡envíala!