Carta Modelo #1
I truly appreciate your patience with me. Your willingness to wait for these late payments has been most helpful. I have enclosed a check for $500.00, which should bring my account up to date. If there are any late charges due, please let me know. I should be able to stay current from this point on. Thanks again for your willingness to work with me.
Carta Modelo #2
Thank you for your patience in waiting for our rent payment. As you are aware, the base closing in our area has left many in our city without jobs, resulting in a severe decrease in our last quarter profits. As we agreed on the telephone this morning, I am enclosing a check for half of the rent on the warehouse/office complex. You will receive the balance on the fifteenth of the month. Our regular rent payments will resume on the first of next month. Thank you for your willingness to work with us in this matter.
Carta Modelo #3
I am grateful for your assurance that my late payment will not be reported as delinquent. Here enclosed is the payment for $45.00 toward my current account balance of $123.45. As we discussed briefly on the telephone, our recent move has thrown our household organization into turmoil. Many important papers were lost until just last week. We are getting straightened out and settled in, and I assure you this will not happen again. We thank you for your understanding in this matter.
Carta Modelo #4
Per our arrangement, I am sending partial payment of $678.90 toward my Doe's charge account balance. I apologize for the inconvenience caused by this delay. Please inform me of any late fees I have incurred. The delay is due to the difficulties of dealing with an overseas branch of my bank, but I have closed that account and foresee no further difficulties. I have always valued my dealings with Doe's and I thank you for your patience and flexibility toward my situation.
Artículos Relacionados
Recursos Relacionados
¿No encuentras las palabras correctas para tu carta?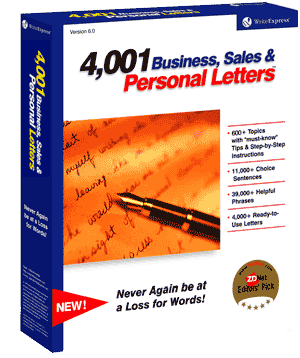 Con las instucciones a paso ¡escribes cartas como un profesional!
Busca la carta de que satisface tus mayores necesidades y cópialo en Microsoft Word o tu word processor preferido.
O permite que nuestras cartas de modelo te guíen paso a paso a través del proceso de escribir. Te recomendarán frases y oraciones modelos con cada paso. Dentro de minutos puedes escribir una carta de .
Imprime tu carta de y ¡envíala!