Carta Modelo #1
When our daughter Mary told us you were ill and would miss work, we were understandably upset, but we are thankful that your absence will be only for a few days. You have been Mary's favorite (and in our opinion best) teacher. She and some of the other students are making get-well cards for you. We, too, would like to wish you a speedy recovery. Mary has promised to "learn real hard" while your substitute is teaching. Best wishes.
Carta Modelo #2
This illness has come at a particularly difficult time when you and the children were just getting acquainted. We hope you will soon be able to return to where you left off. In the meantime I know the substitute is working very hard and many of the parents are trying to help in the classroom. We all wish you a speedy recovery and look forward to your return.
Carta Modelo #3
This so-called "substitute teacher" arrangement won't do at all! We want you back in our daughter's classroom! Is that understood?
Seriously, Mary says all the children miss you very much, and we all want you to get well as soon as possible. We know pulmonary infection is no laughing matter, so please accept our sincere wishes for your good health. Some of us are helping in the classroom, but if there is something more we can do, please drop the hint.
Carta Modelo #4
Just when Eric was beginning to enjoy learning, you go and get sick. I already miss you. I want you to know how much you have helped Eric. He loves you. We love you. Get well soon.
Artículos Relacionados
Recursos Relacionados
¿No encuentras las palabras correctas para tu carta?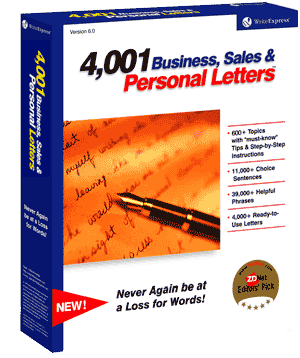 Con las instucciones a paso ¡escribes cartas como un profesional!
Busca la carta de que satisface tus mayores necesidades y cópialo en Microsoft Word o tu word processor preferido.
O permite que nuestras cartas de modelo te guíen paso a paso a través del proceso de escribir. Te recomendarán frases y oraciones modelos con cada paso. Dentro de minutos puedes escribir una carta de .
Imprime tu carta de y ¡envíala!