Carta Modelo #1
Congratulations on your son's Eagle Scout award. I know what kind of effort goes into earning such an award and how hard you must have worked to help him do his best. You have been a great example to many parents who work with you every day.
You deserve to feel proud, and I hope you have many more opportunities to see how your patient and tireless parenting has paid off.
Carta Modelo #2
Way to go! I just read that your cartoon was judged the best entry in the yearly search for new talent. I have chuckled at your cartoons in our local paper over the years. Now you will be published in national papers. I am pleased that I can say, "I knew you when." This is great!
Carta Modelo #3
I was a one-man standing ovation when I heard you were Springfield High's Valedictorian this year. What an accomplishment: To graduate number one in a class of over 800 students while taking science and math classes! Have your parents' feet touched the ground yet?
Carta Modelo #4
We were so pleased to hear about your promotion to branch manager at the Lincoln County office. While we hate to see you leave the Springfield branch, we know that you deserve the recognition and the increased responsibility. It has been such a pleasure doing business with you. Keep up the good work!
Artículos Relacionados
Recursos Relacionados
¿No encuentras las palabras correctas para tu carta?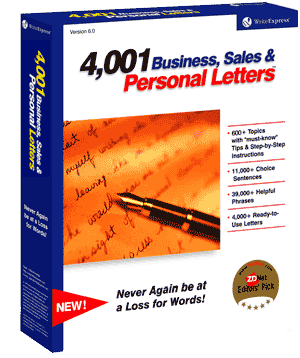 Con las instucciones a paso ¡escribes cartas como un profesional!
Busca la carta de que satisface tus mayores necesidades y cópialo en Microsoft Word o tu word processor preferido.
O permite que nuestras cartas de modelo te guíen paso a paso a través del proceso de escribir. Te recomendarán frases y oraciones modelos con cada paso. Dentro de minutos puedes escribir una carta de .
Imprime tu carta de y ¡envíala!