Carta Modelo #1
Please accept my sincerest sympathy during this difficult time. As soon as I heard about your father's passing, I went to the bookstore and bought the enclosed book to help you get through your grieving. When my mother passed away, it helped me cope with the shock and feelings of loss. I hope it can do the same for you.
May you take comfort in knowing that your family and friends care deeply for you.
Carta Modelo #2
We were saddened to hear that little Jane was seriously injured and will be hospitalized for several weeks. When you last visited us, she enjoyed playing with our daughter's Winnie the Pooh, so I thought she would enjoy a Pooh of her own. I hope it will cheer her days and help her on the road to a speedy recovery.
Carta Modelo #3
The office staff wants you to have this Norfolk Island Pine. We miss you and hope you recover soon. Since you have been away we discovered that we would need three people to replace you, so we appreciate you even more. Get well soon.
Carta Modelo #4
I was sorry to hear that you're down in bed. I hope these balloons will help lift your spirits. If there's anything that John or I can do, remember we're only a phone call away!
Artículos Relacionados
Recursos Relacionados
¿No encuentras las palabras correctas para tu carta?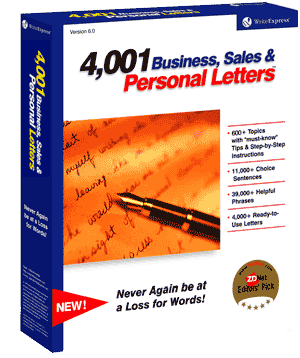 Con las instucciones a paso ¡escribes cartas como un profesional!
Busca la carta de que satisface tus mayores necesidades y cópialo en Microsoft Word o tu word processor preferido.
O permite que nuestras cartas de modelo te guíen paso a paso a través del proceso de escribir. Te recomendarán frases y oraciones modelos con cada paso. Dentro de minutos puedes escribir una carta de .
Imprime tu carta de y ¡envíala!