Carta Modelo #1
Come celebrate the holiday season at the Doe home on Friday December 8, at 7:00 p.m. We'll roast chestnuts, sing carols, eat Christmas treats, jingle bells, and drink old-fashioned eggnog. We'll even enjoy live Christmas music from the Doe quartet. Don't forget to bring that wrapped gift you didn't want from last year. Unless snow flakes or jolly old elves block the traffic, the party is on!
Carta Modelo #2
You are invited to the annual Christmas party for Doe staff and their families from 2:00 until 7:00 p.m. on Friday, December 18. We will move the inventory back to the wall and stock the tables with your favorite treats, including wassail, ham, turkey, and all the trimmings. Special activities for children will begin at 3:00 p.m. Please RSVP with the number of persons who will accompany you. Dress is casual.
Carta Modelo #3
Doe Travel invites you to its annual holiday party on November 20, from 1:00 to 4:00 p.m. on the second floor of our main office at 1600 Main Street. This event will give us an opportunity to thank you personally for your patronage and to wish you a happy holiday season. We enjoyed having you with us last year on the Rose Parade tour. Come reminisce with us and enjoy a light buffet. Please RSVP by calling 555-5555.
Carta Modelo #4
Come one, come all to the Doe Holiday Fest! Please come celebrate Hanukkah, Christmas, the first snowfall and/or the New Year with your party-loving cohorts from Doe International. Mr. and Mrs. Doe have generously offered to "lend" us their cabin at Snowpine for the bash on Saturday, December 18, at 8:30 p.m. The firm will provide refreshments but B.Y.O.B. Bring warm boots and gear for the moonlight pine box sledding derby.
Artículos Relacionados
Recursos Relacionados
¿No encuentras las palabras correctas para tu carta?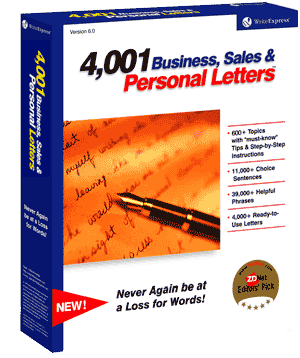 Con las instucciones a paso ¡escribes cartas como un profesional!
Busca la carta de que satisface tus mayores necesidades y cópialo en Microsoft Word o tu word processor preferido.
O permite que nuestras cartas de modelo te guíen paso a paso a través del proceso de escribir. Te recomendarán frases y oraciones modelos con cada paso. Dentro de minutos puedes escribir una carta de .
Imprime tu carta de y ¡envíala!