Carta Modelo #1
I am pleased to accept your invitation to join the Springfield Raven Lodge. I have always respected the work the lodge does and the principles it stands for. I know it has a rich tradition of service and support for cultural activities.
As a member I will do my best to continue this great tradition. I look forward to a rewarding association with the members. Thank you for this expression of confidence.
Carta Modelo #2
I am honored to accept the invitation to join your prestigious association. Over that past few years, I have admired the contributions your group has made to our community and feel that my own professional desires and goals are similar to those of your organization.
Thank you for the recognition. I look forward to meeting with you in person at the next meeting on January 4 at 8:00 p.m.
Carta Modelo #3
I gratefully accept your invitation to join the Doe Historic Players' Guild. I have long coveted an opportunity to share a stage with Guild members and to educate as we entertain. I shall certainly strive to be an active and inspirational member of this exceptional troupe.
Carta Modelo #4
I accept your gracious invitation to join the Springfield MileMarkers Motorcycle Club. Having heard many tales about the rides and adventures of various MileMarkers, I deem it a great privilege to be counted among their ranks. I am willing accept the responsibilities of membership in this club, including opening my garage to other members and tendering membership dues in pizza when required.
Recursos Relacionados
¿No encuentras las palabras correctas para tu carta?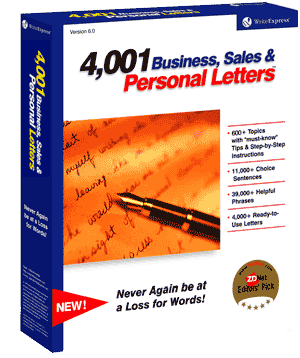 Con las instucciones a paso ¡escribes cartas como un profesional!
Busca la carta de que satisface tus mayores necesidades y cópialo en Microsoft Word o tu word processor preferido.
O permite que nuestras cartas de modelo te guíen paso a paso a través del proceso de escribir. Te recomendarán frases y oraciones modelos con cada paso. Dentro de minutos puedes escribir una carta de .
Imprime tu carta de y ¡envíala!