Carta Modelo #1
Our hiring committee has reviewed your resume and would like to meet with you in person. We are particularly interested in your law enforcement experience and want to discuss how you feel it might complement our plant security.
We are scheduling interviews with applicants for Thursday, March 2, from 1:00 to 5:00 p.m. If you are able to meet with us on that day, please call my secretary at 555-5555 to reserve a time. If Thursday is inconvenient, feel free to make other arrangements with her. All interviews will be held in the Doe conference room on the second floor of building A. We look forward to meeting with you.
Carta Modelo #2
Thank you for visiting my office last week to discuss employment possibilities. I have reviewed your resume and would like you to meet with me and the other managers for a formal interview next week.
Please call my secretary, John Doe, at 555-5555 at your earliest convenience to schedule an appointment. I will look forward to meeting you again.
Carta Modelo #3
As you may be aware, our marketing director recently retired, leaving an opportunity for a knowledgeable, energetic person to step into a promising position. We know of your marketing skills and invite you to submit an application for the position. If you would like further information, please call me at 555-5555. I look forward to your response.
Recursos Relacionados
¿No encuentras las palabras correctas para tu carta?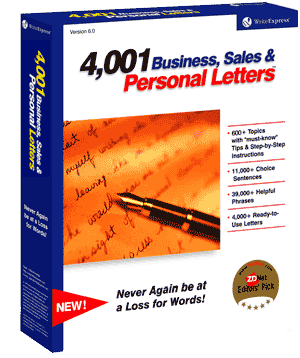 Con las instucciones a paso ¡escribes cartas como un profesional!
Busca la carta de que satisface tus mayores necesidades y cópialo en Microsoft Word o tu word processor preferido.
O permite que nuestras cartas de modelo te guíen paso a paso a través del proceso de escribir. Te recomendarán frases y oraciones modelos con cada paso. Dentro de minutos puedes escribir una carta de .
Imprime tu carta de y ¡envíala!