Carta Modelo #1
I am building a home with approximately 4200 square feet on two levels and want to install a reliable, energy-efficient heating system. Please send me information on what your company has to offer and what you would recommend. We need to make a decision very soon. Thank you for your help.
Carta Modelo #2
I am interested in the Doe exercise machine advertised on television. Please send a brochure and price list for the various models to:
Thank you for your attention to my request.
Carta Modelo #3
In our attempts to teach our students to be environmentally aware, Springfield Middle School would like to start a recycling project. Please send us information on which products are the best to start off with, and let us know what services you can provide to help us. Fund raising is not a primary objective, but we would like to be able to cover our costs. You can send information to the above address or call me, Jane Doe, at 555-5555.
Carta Modelo #4
I saw your advertisement introducing the Doe 600 Plus in the Springfield Journal of June 10. I think your system may be just what our company needs. Please send me more information on the 600 plus or other systems that may be appropriate for our needs. We have 90 employees and run our plant 24 hours per day, six days a week.
You could mail the information to me at the above address, or call me at 555-5555.
Artículos Relacionados
Recursos Relacionados
¿No encuentras las palabras correctas para tu carta?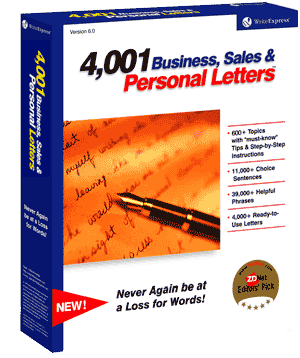 Con las instucciones a paso ¡escribes cartas como un profesional!
Busca la carta de que satisface tus mayores necesidades y cópialo en Microsoft Word o tu word processor preferido.
O permite que nuestras cartas de modelo te guíen paso a paso a través del proceso de escribir. Te recomendarán frases y oraciones modelos con cada paso. Dentro de minutos puedes escribir una carta de .
Imprime tu carta de y ¡envíala!