Carta Modelo #1
John Doe has some great deals for you!
Of course, you know John as your next-door-neighbor. Now, John is also our new sales manager and he's wants to share our great deals with his friends and family.
Come and visit John Doe at (name of company) for a light buffet, and enjoy an exclusive tour of our facility. At that time, he can introduce you to his "neighborhood specials."
I hope you can support John and come to this event.
Carta Modelo #2
I would like to invite you to tour our new facilities. Our president, John Doe, asked me to extend his invitation and to tell you that he would be personally conducting the tour. It would be my pleasure to introduce you to him.
The tour will be:
(location, date, time)
Please RSVP to me personally, (name). My direct line is 555-5555. John Doe and I are looking forward to showing you our new facilities.
Carta Modelo #3
Music on the Mountain
Doe Handcrafted Homes invites you and your family to enjoy an evening of music in the clean air and intimate setting of our new mountain community. Revel in entertainment with the sounds of jazz and country served with great food and beverages. It all takes place at the Village here at the Doe Mountain Retreat April 9th, 7:00 p.m.
Artículos Relacionados
Recursos Relacionados
¿No encuentras las palabras correctas para tu carta?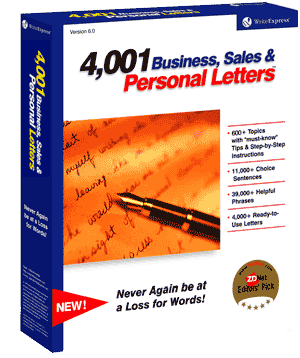 Con las instucciones a paso ¡escribes cartas como un profesional!
Busca la carta de que satisface tus mayores necesidades y cópialo en Microsoft Word o tu word processor preferido.
O permite que nuestras cartas de modelo te guíen paso a paso a través del proceso de escribir. Te recomendarán frases y oraciones modelos con cada paso. Dentro de minutos puedes escribir una carta de .
Imprime tu carta de y ¡envíala!