Sample Letter #1
This letter is to inform you that we will be moving from our rented location on May 31. Our business has grown to the point where we need more space for inventory and floor models.
In accordance with the provisions in the written contract, we will vacate the building during the last week of May, so you can conduct a final inspection at that time. According to our records, all payments and fees are paid up. Please call me at 555-5555 if you have questions.
Sample Letter #2
Our corporation has decided to purchase the same type of equipment that we have been renting from you, so we are hereby canceling our rental contract effective June 9.
You will find that the equipment we are returning is still calibrated correctly and that it is in excellent condition. If you need to contact me, please call me at 555-5555.
Sample Letter #3
Since we will be moving from your apartment on May 30, this is our official notice of lease termination. Because the heating continues to be inadequate and the leaking faucets persist, we are not willing to absorb another rent increase. We will leave the apartment as clean as it was when we moved in. We are confident you will return our whole cleaning deposit, per our contract. After May 30, if necessary, please reach me at my office telephone number, 555-5555.
Sample Letter #4
I am giving my thirty days' notice that I will be moving from my apartment at 1600 Main Street before June 1. I will leave the unit in excellent condition and with the rent paid through May 31. You can mail my deposit to my new address: 648 Maple Lane. If you need to reach me after I move, my new phone number will be 555-5555.
Related Articles
Related Resources
Still can't find the right words for your cancellation letter?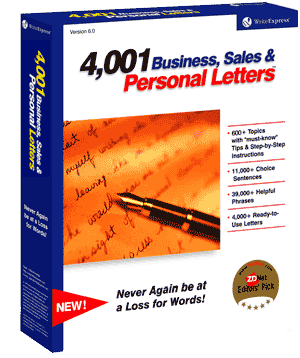 You will with our 500 letter-writing tutorials!
Find the cancellation letter that fits your needs and copy it directly into Microsoft Word or your favorite word processor.
Or let our 500 letter-writing tutorials guide you step-by-step through the writing process, suggesting sample phrases and sentences for each writing step. In minutes, you can write an effective cancellation letter.
Print your cancellation letter and send it!