Sample Letter #1
As I reported yesterday by telephone, my credit card (#555 5555 5555 5555) was stolen on June 21. The last time I used the card was on June 21, 2001, for a $35.00 purchase at the Doe store in Springfield.
I understand that this card will be canceled immediately, a new account will be opened, and another card will be sent to me at my address.
Thank you for your prompt attention to this matter.
Sample Letter #2
This letter confirms our telephone conversation regarding the lost blank checks from my husband's and my joint account (#123).
I understand that as of yesterday none of the lost checks numbered 100 through 124 had been processed and that payment will be stopped on all twenty-five. It is also my understanding that we may continue to write checks against our balance to this account.
Thank you for your prompt handling of this matter.
Sample Letter #3
This is to confirm our telephone conversation yesterday regarding my individual retirement account (#12345). As I requested, please transfer the balance in this account to a twelve-month certificate of deposit.
I understand that the certificate of deposit yields five percent interest, compounded daily, and matures exactly one year from date of issuance.
Thank you.
Sample Letter #4
This letter is to confirm yesterday's telephone request that you stop payment on my check #1234 for $250.00, drawn on account #4321. Please send me written confirmation that you have processed my request. Thank you for your help.
Related Articles
Related Resources
Still can't find the right words for your confirmation letter?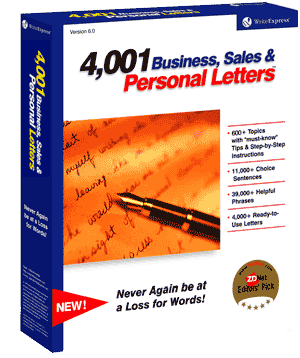 You will with our 500 letter-writing tutorials!
Find the confirmation letter that fits your needs and copy it directly into Microsoft Word or your favorite word processor.
Or let our 500 letter-writing tutorials guide you step-by-step through the writing process, suggesting sample phrases and sentences for each writing step. In minutes, you can write an effective confirmation letter.
Print your confirmation letter and send it!