Sample Letter #1
It has been a long time since we met, don't you think? I can't believe how long I loved you and still contained my love!
Your beautiful eyes and the sweet smile you gave me melted my heart away. I wish I could have given your smooth cheeks a kiss as soon as I met you. Now, whenever I see your face, my knees go weak, my heart throbs when I feel you near me. Your body is perfection, but it wouldn't matter to me anyway.
I loved the way you looked at me yesterday. Thank you for the smile you gave me. My mouth dropped open, but I would have stuttered if I had tried to speak. I couldn't say anything; I just stared at your natural beauty. I wish I could have had the courage to do so because you're the most beautiful woman I have ever seen. I have been praying to find someone like you for several years now, and I hope I'll be able to talk to you soon. I just don't have the courage right now.
I hope we could go out together one day, and I could pour out my feelings to you. Even if you don't love me, I'll always wait for you and hope. No matter what, you are in my heart, no matter what happens. I hope that some day I'll be able to hold you in my arms and tell you that I love you. I will always love you--and that's a promise!
Related Articles
Related Resources
Still can't find the right words for your love-you letter?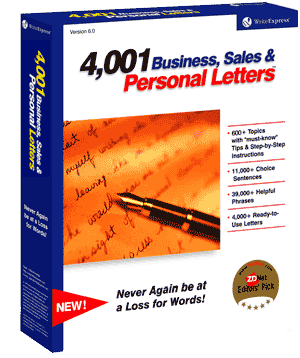 You will with our 500 letter-writing tutorials!
Find the love-you letter that fits your needs and copy it directly into Microsoft Word or your favorite word processor.
Or let our 500 letter-writing tutorials guide you step-by-step through the writing process, suggesting sample phrases and sentences for each writing step. In minutes, you can write an effective love-you letter.
Print your love-you letter and send it!