Sample Letter #1
There are some things that words cannot describe. The feelings I have when talking to you, for example, or when thinking about you, or when dreaming about you--these are feelings I have never experienced before. These feelings are too amazing and too intense for description! You are so special and wonderful that without you with me in times of need, I don't know where I would be today.
My love for you has grown rapidly over the past couple of months. When we first met, I never could have imagined we would be where we are today. I never could have imagined we would feel so deeply connected, but it's just going to keep getting better! If nothing else in this world is certain, I know at least that I will always be here when you need someone to talk to, and that my love for you will never fade.
With you in my life my days are perfect. From the bottom of my heart, I thank you. I will always love you.
Related Articles
Related Resources
Still can't find the right words for your love-you letter?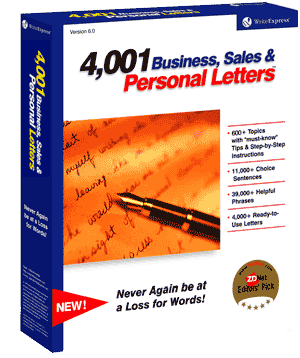 You will with our 500 letter-writing tutorials!
Find the love-you letter that fits your needs and copy it directly into Microsoft Word or your favorite word processor.
Or let our 500 letter-writing tutorials guide you step-by-step through the writing process, suggesting sample phrases and sentences for each writing step. In minutes, you can write an effective love-you letter.
Print your love-you letter and send it!