Sample Letter #1
I am sitting in my room in front of the monitor, with the keyboard in front of me waiting to see your nickname on the screen. I feel you so near and yet so distant at the same moment. Every day I find something new in you, something that makes me feel different but sure about one thing--you are not only my friend, but you are something more, something deeper. Do you feel the same way?
I remember the day when I decided that I couldn't hide my feelings from you anymore. I wrote and told you what I feel. You were glad that I expressed my feelings, and you said that you cared about me, too. I was hoping these unexpected feelings would blossom into love. I wanted a deep love that bonds two people together, but I found that we had a different kind of love that was strong in its own way. We were concerned about one another's happiness, but we did not feel that our happiness depended on what we felt for one another. We found friendship and a peaceful love that moved smoothly, but did not become passion.
I knew then that we each had found a friend, and that was enough for both of us now. We both agreed that our friendship could someday become more, but we agreed to take our relationship one day at a time. We knew that we would care about one another for a long time. Our friendship would continue, and you would be here for me, and I would be here for you. I would enjoy hearing from you soon and hear what's going on in your life. A few interesting things have happened on my end that I want to tell you about, too.
Related Articles
Related Resources
Still can't find the right words for your love-you letter?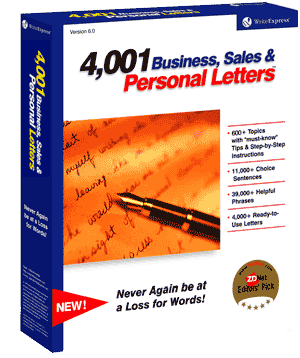 You will with our 500 letter-writing tutorials!
Find the love-you letter that fits your needs and copy it directly into Microsoft Word or your favorite word processor.
Or let our 500 letter-writing tutorials guide you step-by-step through the writing process, suggesting sample phrases and sentences for each writing step. In minutes, you can write an effective love-you letter.
Print your love-you letter and send it!